Finals are finally over, and I've taken a short vacation from work at the lab. It's nice to recover. How've you been? Gosh, I missed you and everybody. I totally ditched my closest friends to stay alive at school and at work. I love school and totally love my job in science, but It's so nice to write to you again! Ahhh...
As a reward for good behavior, there have been some glorious acquisitions this winter. Yes! And here are some of them. and while shopping for the Chloe pants, Salome from America's next top model walked in the store! I was looking trough the rack when she said "excuse me.". Uhhh, what to do? Gorgeous tall model walks up to me... what do i say or do? I'm from NYC and there are so many celebs walking around that you just get immune. Yeah right... I was mute. Um, what to do? So I moved aside and she passed to the other side of the sales rack. She's not a fashion icon, but is very pretty and very quiet in person, even with her family. Tangent.
For now, here is a snippet of my recent acquisitions:
Marc Jacobs Silk blend Front Pleat Khakis SS 07
the messy/preppy collection.
3.1 Phillip Lim Wrap Chiffon Red dress F 07
Inspired by Edie Bouvier Beale from Grey Gardens
Rag & Bone Gray Wool Trousers F 07
new staple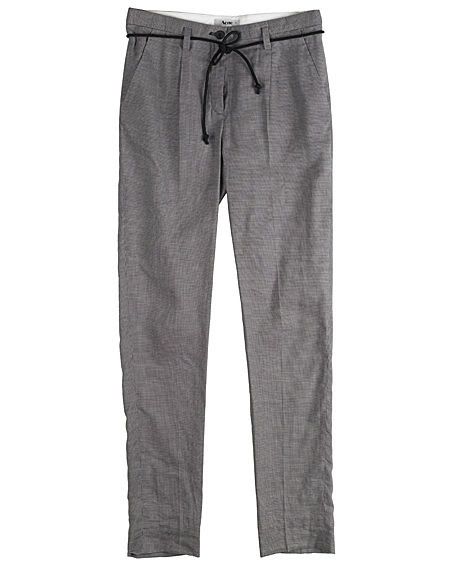 Acne Play New Pepita Trousers in Gray
Looks amazing with everything.
Mint Jodi Arnold Zelda Draped Silk Dress in Black/Navy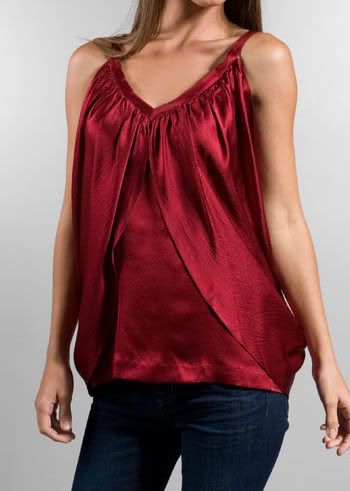 A Common Thread by Rozae Nichols Hammered Silk top (I Bought 3 of them, one in large)
My new Faves! Red Silk pants.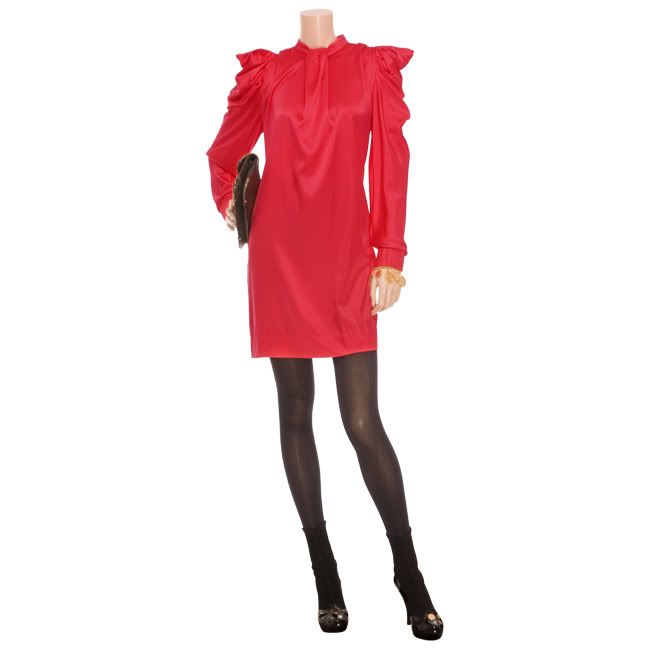 By Malene Birger Nianna Dress in Fuschia (Ahhh perfect even under a pencil skirt)
And Chloe Spring 2010 classic clean khakis! among other things...
Luv n' kisses!