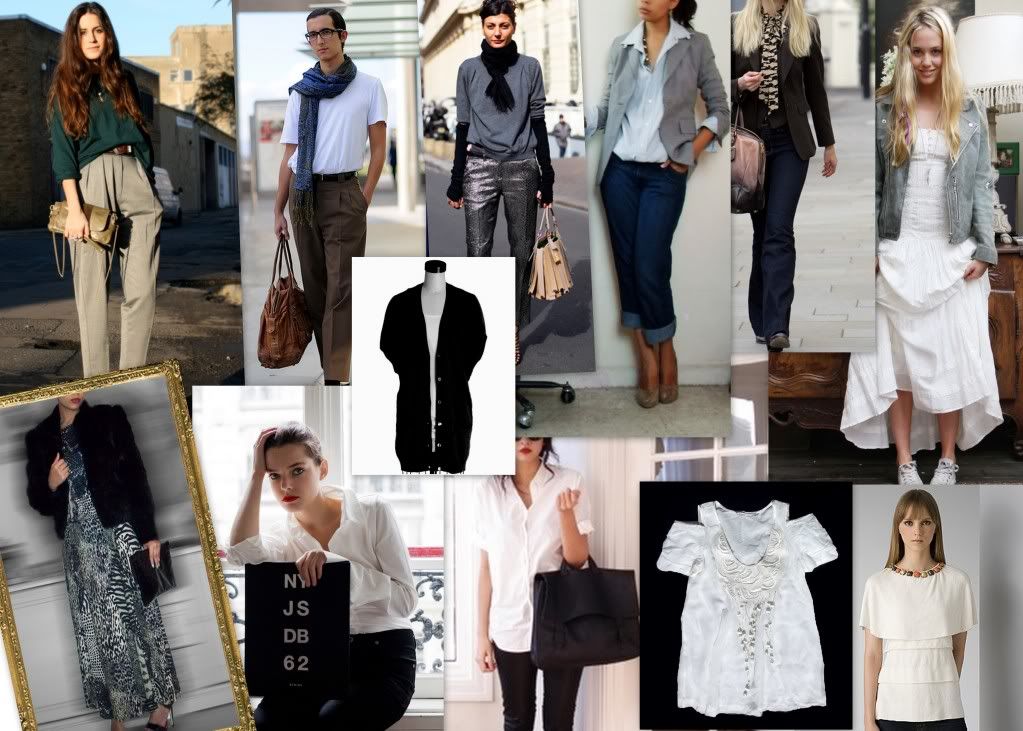 "Be an editor. Your closet must contain amazing choices--it is much easier to be inspired when you see five remarkable pieces than when you see twenty five pieces and twenty of them are unremarkable. "-Nina Garcia
Here is a cheer to Nina Garcia and a nod to her books. My favorite Colombian superwoman, aand one of the most influential women in the USA. Here is to you Nina! (what? Don't you have an urge to drink sparkling Spanish wine when you have a booming headache and clogged sinuses at 6:00 in the morning? Oh... err. I don't either, and this is not my mother's holiday wine. ;).
Cheers and cheers to her for this, though. This quote changed my way of thinking. If we could only live by this idea, we would look impeccable.
Oh, if only... However, some of us were lucky enough to score some pieces this winter that will take us from here and now to ten years then and there. A pair of silk and wool Chloe khaki pants, a Vince cashmere long cardigan, a
super long
black cashmere scarf, a ruby red cashmere tee, and a lined, perfectly fitted classic trench.
It sounded like that and it still does to my sister, but timelessness is by no means boring. Yes, some In fact, it is the most fun in pieces that you can really, truly play with. Here are real women and man who style themselves with a realistic budget... and they look better than the unrealistic, touched-up, millionaire celebrities. My inspiration boards are filled with their photos. You might even recognize some of them. Here is to the boldness of timelessness. Cheers!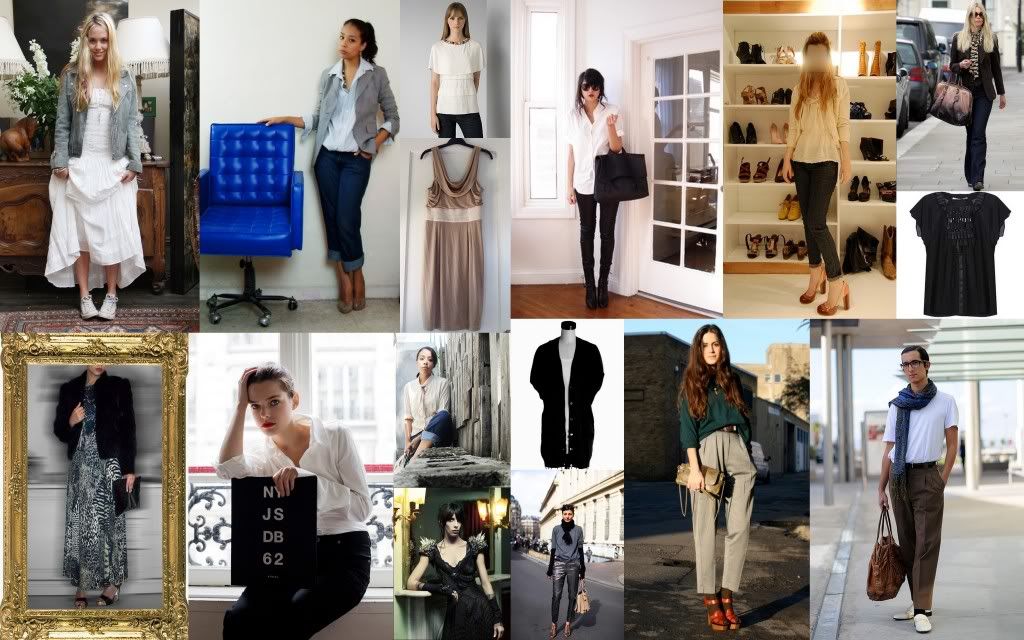 I'm leaving for Nashville soon and can only bring a backpack. It must include winter outfits for two weeks as well as toiletries, laptop, gadgets, writing supplies, food, and water. And that is a 19"x 18" x 8" backpack that my 120-pound, 5"5" self must be able to carry for several hours around the city as I hunt for an apartment--by foot. Oh sweet pie! The silliness of a New Yorker left loose in Nashville!

Muah

-The Girl who Wants to Raid the Atelier's Closet