Yesterday was an absolute danger to my health and it was well worth it. The health wheel of fortune has brought me from Tennessee to Boston, MA. After doctor's visits, and their recommendation to go straight home and stay in bad for at least two days, I nodded and headed straight home to the shops. What were we saying regarding fashion risks?

Well here are my recent ones:

Alessandro Dell'Acqua Fall 2005 Rock Star Skinny Pants

Je plan on bringing them back to Nashville and wearing them by day with a thin t-shirt or a men's white shirt and beat up denim jacket. Yes, wearing these by day and in an everyday way may sound eccentric. Most people already think that of moi and some might find that eccentricity well established. Then let the fun begin! I'm currently on bed-rest dreaming up ways to get my money's worth out of this dramatic piece. Maybe look to toreadors and mariachis for inspiration? They wear super embellished dramatic pants all the time. Luckily the back is not this studded. Sitting down will be much more comfortable this way. Haha.


Got this at a thrift store and it's perfectly beat up, aged, and softened.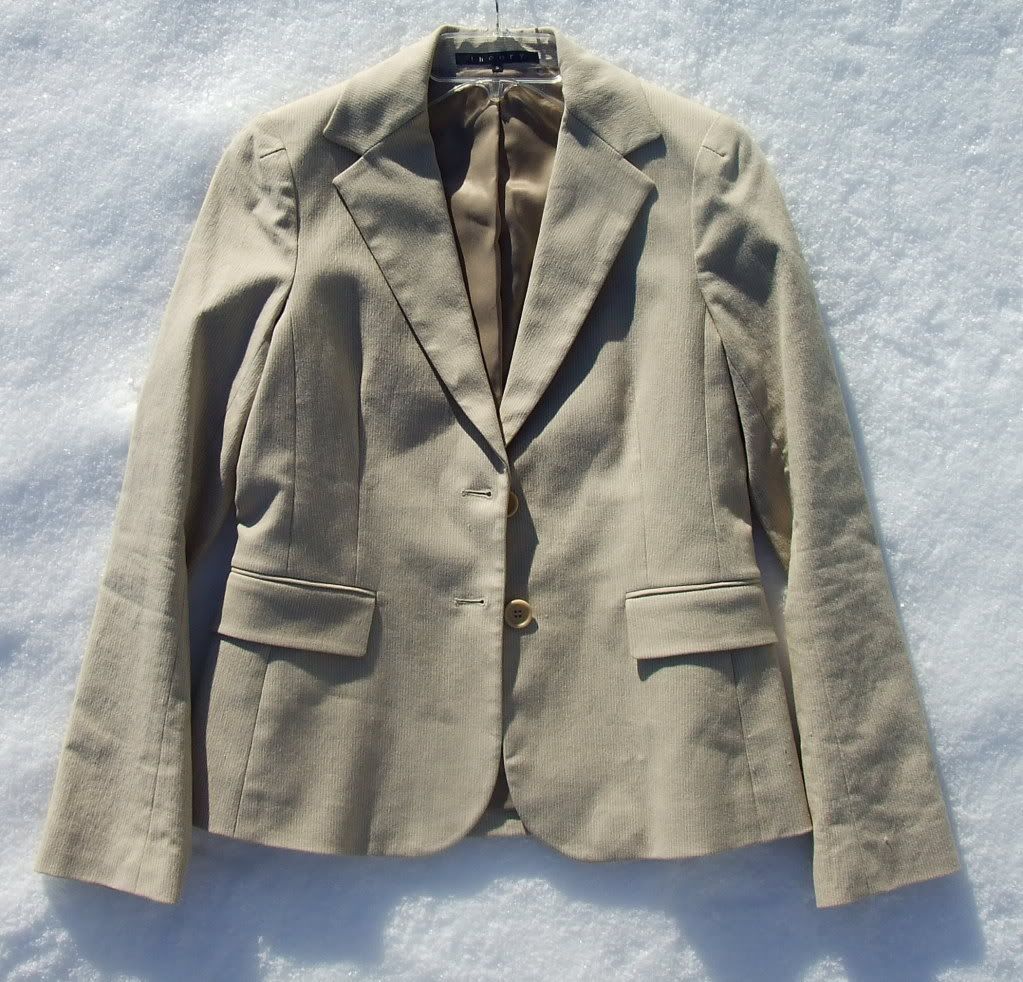 Theory Khaki Blazer
It's the perfect alternative to the white blazer that's so accident prone.
How would this look with a black furry collar?




My new favorite trench! Vintage London Fog.
It's so adorable and pretty like pink blush powder.
This will look perfect with skinny jeans and big sunglasses or even better as a spring jacket.



-The Girl Raiding
the Atelier's Closet