From top left to bottom right: Red cashmere tee, Lord & Taylor; Gray cotton cowl-neck tunic, Theory; White tuxedo shirt, thrifted; Cream silk panel blouse, Rag & Bone; Basic black pencil dress, Express; Back cashmere long cardigan, Vince; Black thermal leggings, The North Face; Classic trench coat, Vintage London Fog.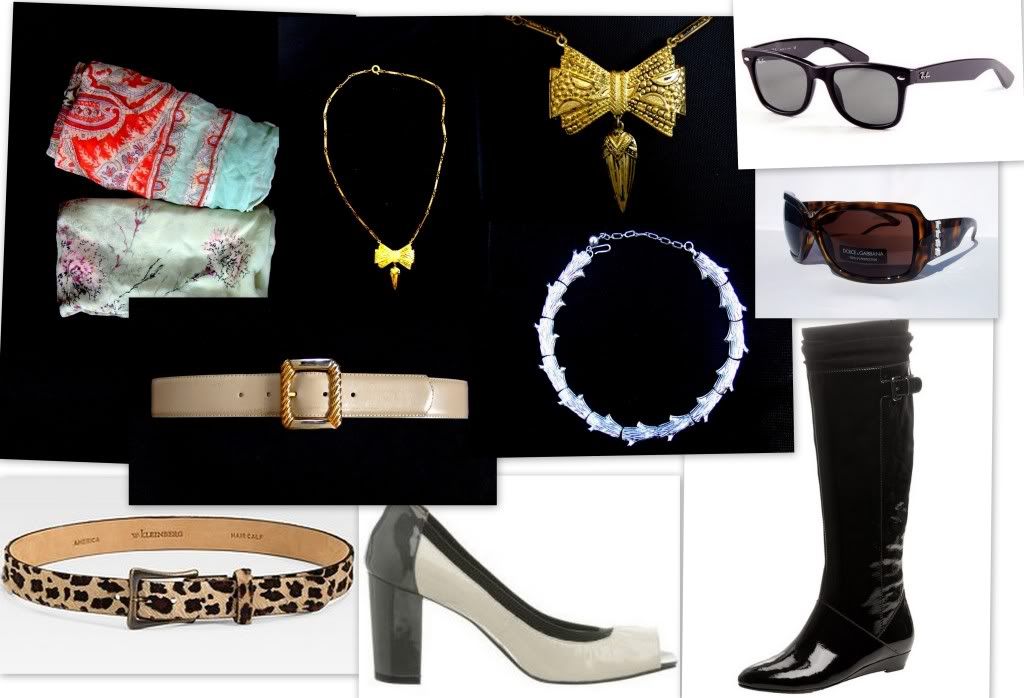 The time has come to leave Cambridge for a few months. As mentioned in the earlier post, the challenge was to fit two week's worth of Nashville winter outfits into a regular backpack along with my laptop, gadgets, writing supplies, food, and water. Lol. And I'm serious.
I will be meeting tons of potential roommates, where first impressions will be huge. I will be walking to all the potential apartments and houses and I will be moving out of my old dorm and into my new apartment. By myself. The outfits have to be presentable, portray my character, worthy of a first-impression, but also super comfortable for all the walking and heavy lifting. But remember Je have no laundry facility yet but have to stay fresh and polished for all the interviews.
The inspiration board was a huge help in choosing a total of 8 pieces of clothing and a small handful of accessories. That includes what I will be wearing on my way there as well as outerwear.

-The Girl Raiding The Atelier's Closet