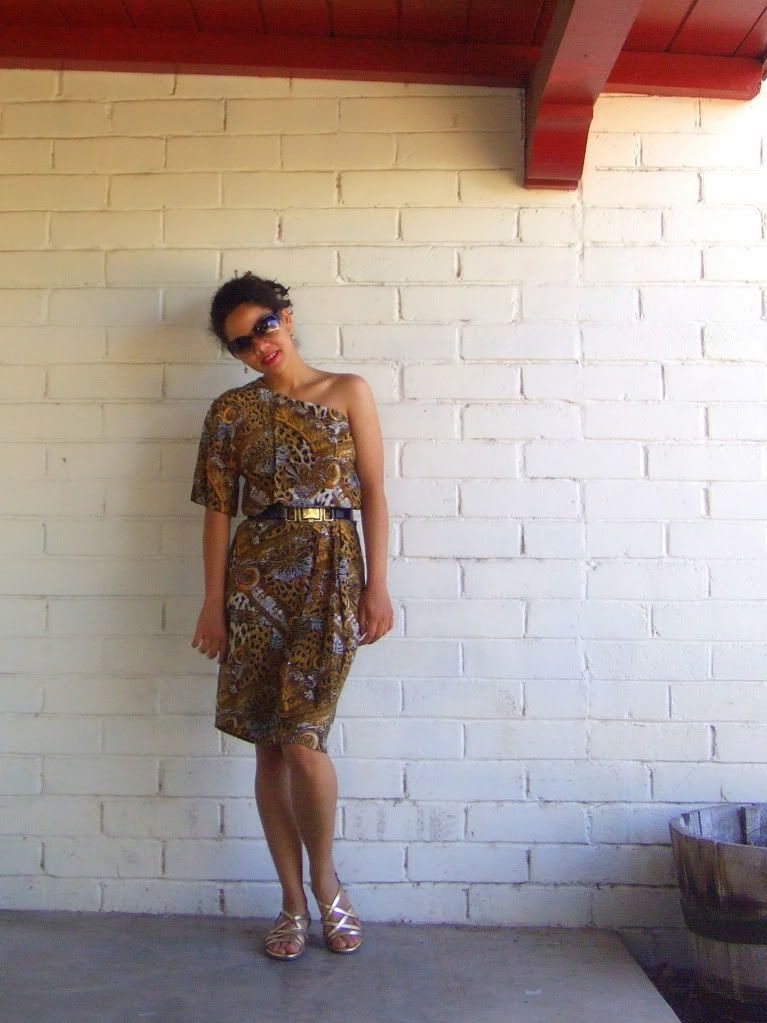 Summer is definitely the wildest season of the year. The events are so random, je suspect, because of the less structured nature that life takes in several aspects.
Je found this Vintage Leopard silk dress in one of my random trips around Arizona. It is a size 8 and almost left it on the rack (because I'm a 2). But it's vintage so it is actually a contemporary 2, as the wise words of mother once said, "Just try everything on! We have all day, anyways."
Do you, sometimes, find yourself in those situations where the role of fortune seems unbeatable, with an almost ancient-Greek-literature effect? The good irony seems to beat well thought-out decisions.
Je changed the high crew neck into a one shoulder and now je just love this dress. It makes moi feel kind of bold. Je might have it altered and have the neckline lowered a bit. Perhaps this is the beginning of an ardent affair with leopard. Some of us used to be kind of shy with this print.
Do you own anything animal print?
Leopard Dress, silk, vintage; Golden gladiator sandals, leather, Sofft; Mahogany patent belt, leather and brass, Kenneth Cole; Brown sunglasses, acetate, Cole Haan.