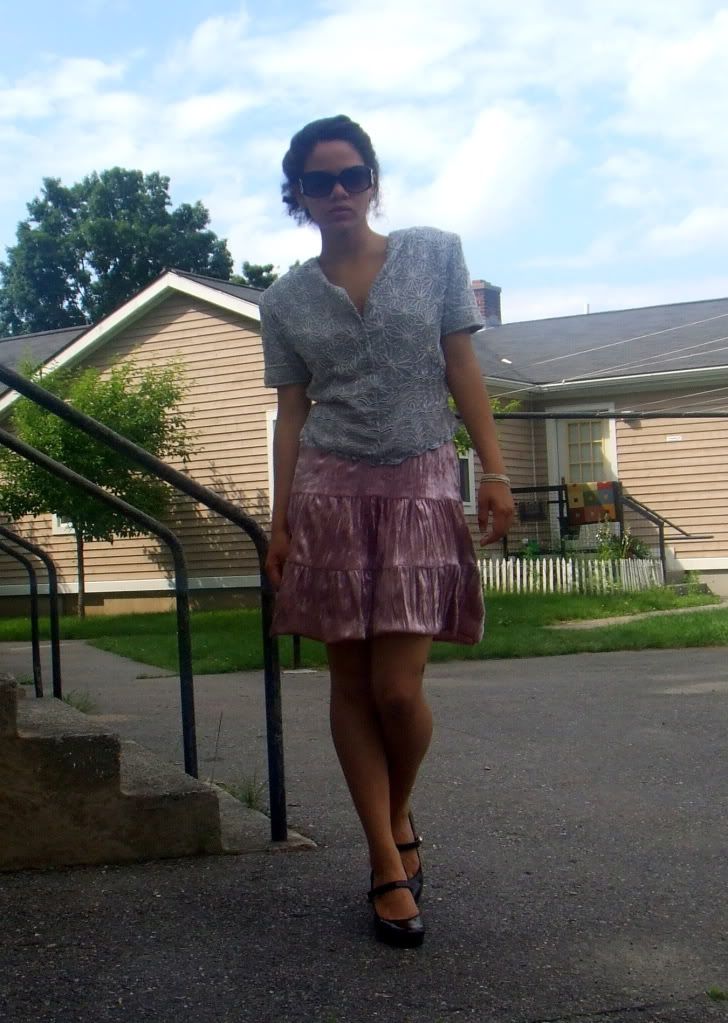 Gray beaded jacket, Vintage; Black heart sunglasses, Betsey Johnson; Lavender-ish pink tiered skirt, ??; silver branch necklace worn as bracelet, Flea market; Black patent pumps, Coach;

Beaded vintage jacket, backwards and zipped up... It started raining as I was taking these pictures and the wind blew down the camera.
Note to self, invest in a tripod.
There was this teen boy staring from his porch.

This skirt was a gift from my sister in the summer of 2007, a tiered boho-ish number she got at a sale. I asked her how to wear it and she said with a white tee and sandals. But it was overplaid. The look was on too many retail catalogs. So, she said, "figure it out, skinny girl."

Hence, it had never been worn. It could not. It refused with it's velvety might!
Yes, this skirt refused. It said, "No, Mari, no!"
So there it was, in the donation bag... until last night, when it suffered a scissor attack and lost a tier.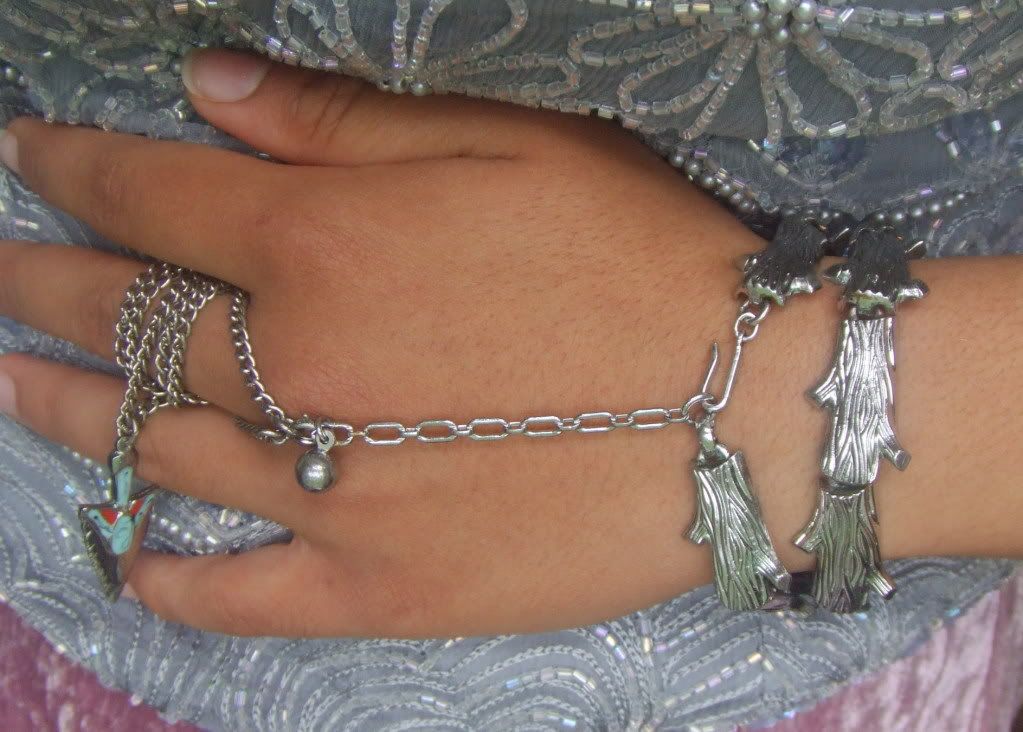 Love these necklaces.