Je found this kelly, grassy green, odd dress at one of my favorite shops! I'm not the kind to wait. So moi just had to wear it asap.

It's no shocking news that I'm a total sucker for shirt-dresses. The idea of simply throwing on a shirt and just walking away is not just kind of cool in my book of cool things; it's as easy as my lazybones get.

This little piece is definitely not just another shirtdress. It has a weird, architectural shape! I have never before seen a shirtdress like it. The huge kimonoish raglan sleeves are neither short nor long and the shape tapers at the bottom as a pencil mini skirt (1960's Saks). It's the kind of man-repellent dress that I cannot resist. Yes, definitely mon taste!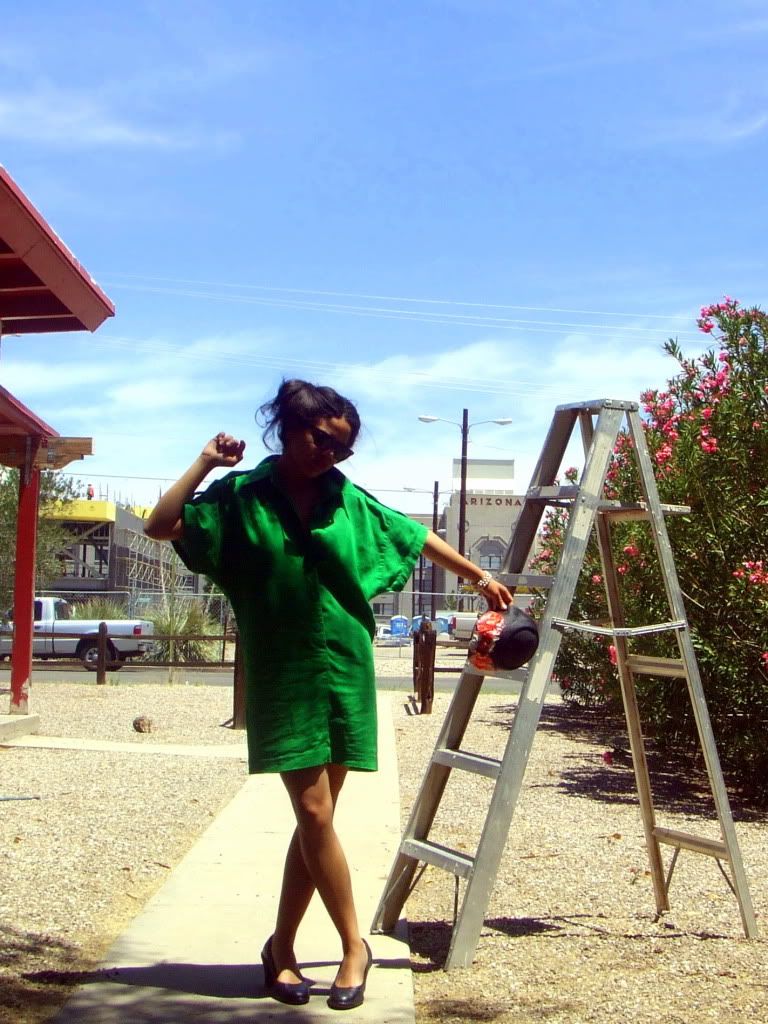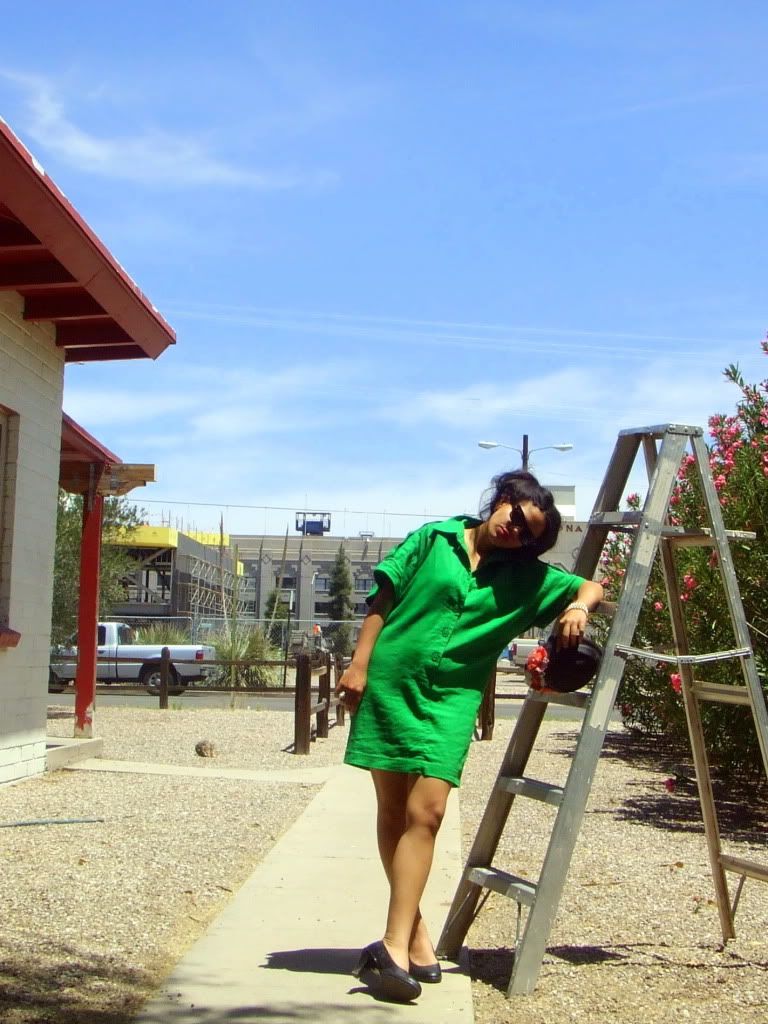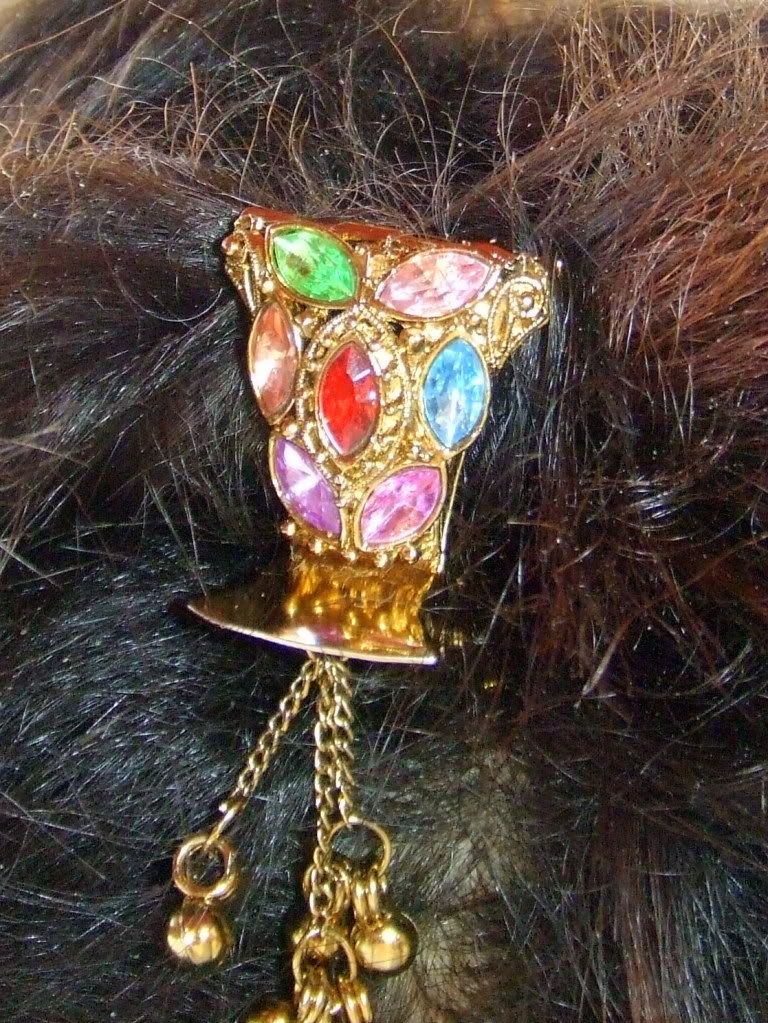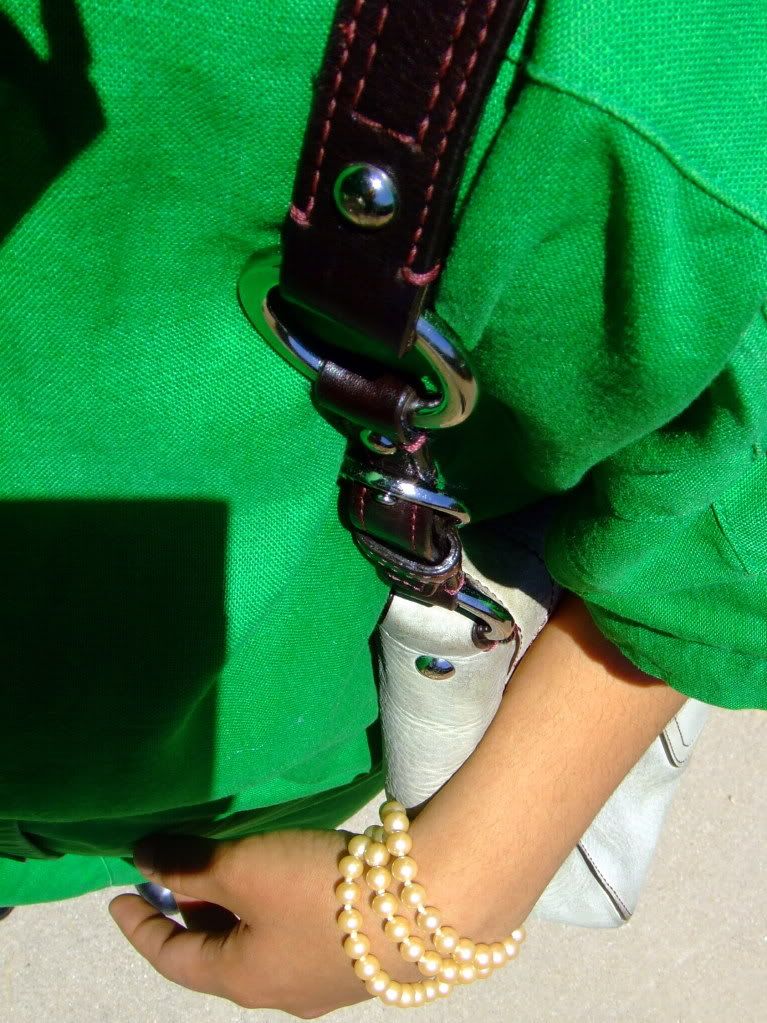 I will put on some leggings and bicycle around downtown today!
Viva La Vida is such a gorgeous song! Love this part "and i discovered that my castles stand upon pilars of salt, pilars of sand. I hear Jerusalem bells are ringing..."
Dress, linen, vintage Saks 5th Ave 1960's; Sunglasses, polarized acetate, Ray Ban; Shoes, leather, Sofft; Necklace, pearls; Bag, pebbled leather, Coach.