And someone is outside, dancing in the rain!
Why wait for a special occasion?
No, no, no...
No waiting for a date, or social gathering. Besides we all know I'll never dress up for a straight boy. Gather the roses while still fresh. Such a silly idea to wait.
It's like waiting for dessert... and we all know that life is too short. Both my stash of chocolate and stupidly elaborate salads know it.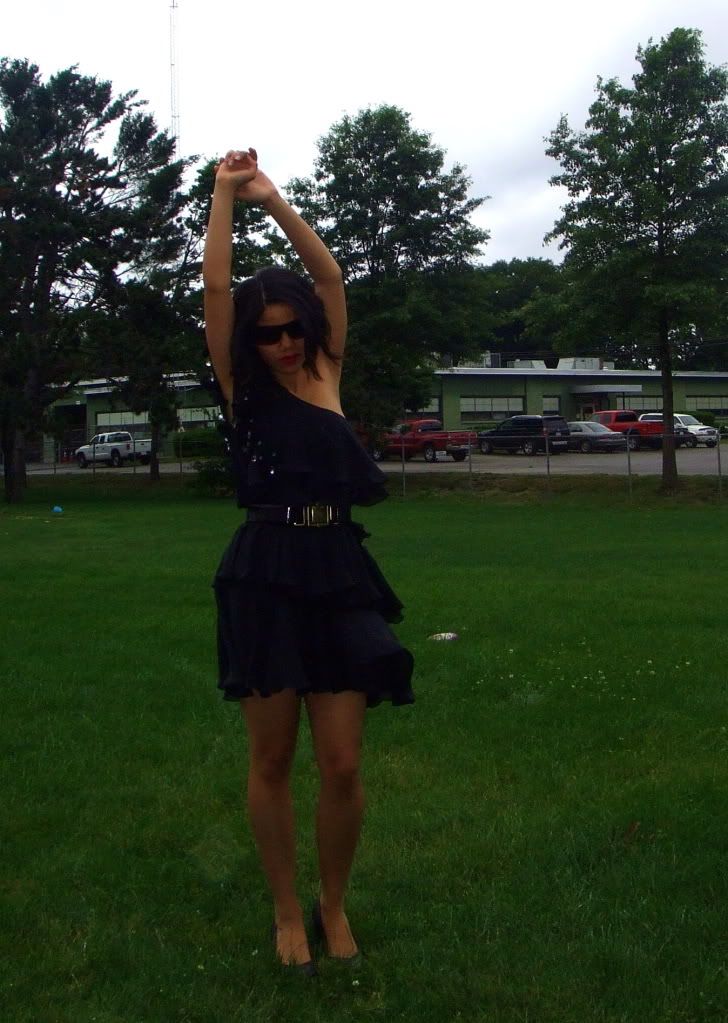 Marc Jacobs brown sunglasses, Rebecca Taylor black dress, Chanel lipstick red accessories, Michael Kors brown belt, Sofft black shoes


On second thought, one cute guy asked me out... but I kind of subconsciously just walked away (oops, sorry guy, you were still talking).

So I wore my little ruffled tiered silk dress with a belt and red lips and ate hot oatmeal with honey, almonds, cherries, and red grapes... Then had cocoa. Then a stash of fries =]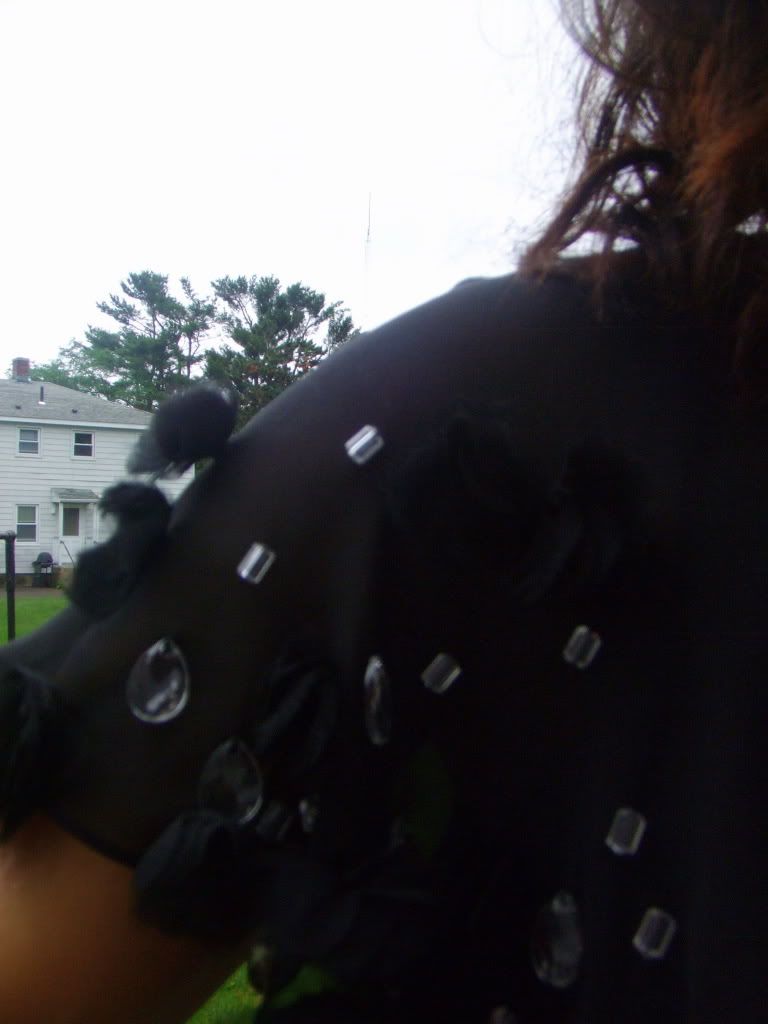 This LBD was an impulse buy at Bergdorf's. The ruffles are so soft... Switched the pumps for comfy, warm, furry slippers too. It's a no-brainer, chooosing between fashion and comfort. Who are we kidding, I'll always go for comfort.
Life is too short not to do what we want, yes?

Ohh, maybe this is the culprit inspiration for this buy. It's been on the inspiration tack board.