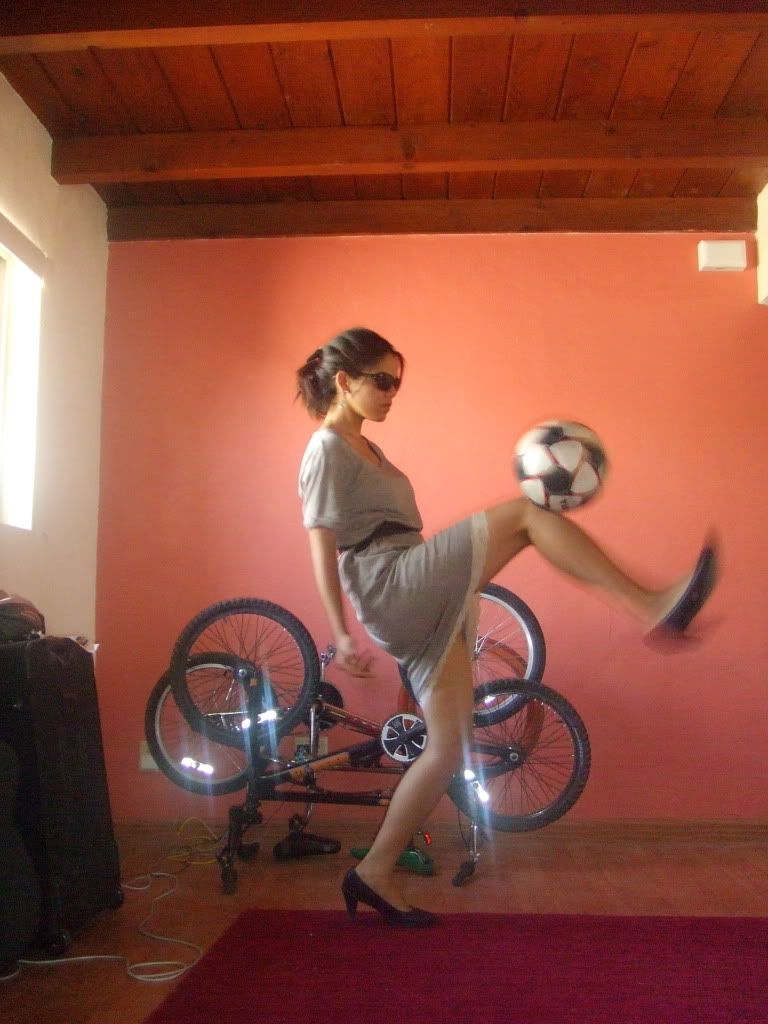 I've been trying to rationalize a certain pricey runway purchase, so far unsuccessfully. It's very hard not to lust after vintage Prada and uncomfortably high studded Louboutins. I'm sure I'm not alone. Yes, and the reasoning is rather lacking. Blowing my vacation savings on shoes?

Why is it hard not to want a pair of hazardously high stilettos? Hmm, they do give you a sense of power and femininity that almost nothing else can compete with, really. The shapes themselves are sculptural and impossibly glamorous. And, well, half the fun of shopping be it a for piece of art or for piece of cake, is wanting it, and coveting it, and obsessing over it.

Who does not like to covet their proverbial neighbor's possessions? If it were not normal, there would not be a whole commandment about it... Call me crazy, but I do covet impossibly uncomfortable stilettos, however far they may be to my taste or need.

Either way, those red soles would be destroyed on campus, and it's too bad we don' live in a marble and carpet world. So for now, the sturdy soles of these pumps are, well, sturdy, and oh so comfy! Yeah, can't help it. Who does not like things that are soft and comfortable?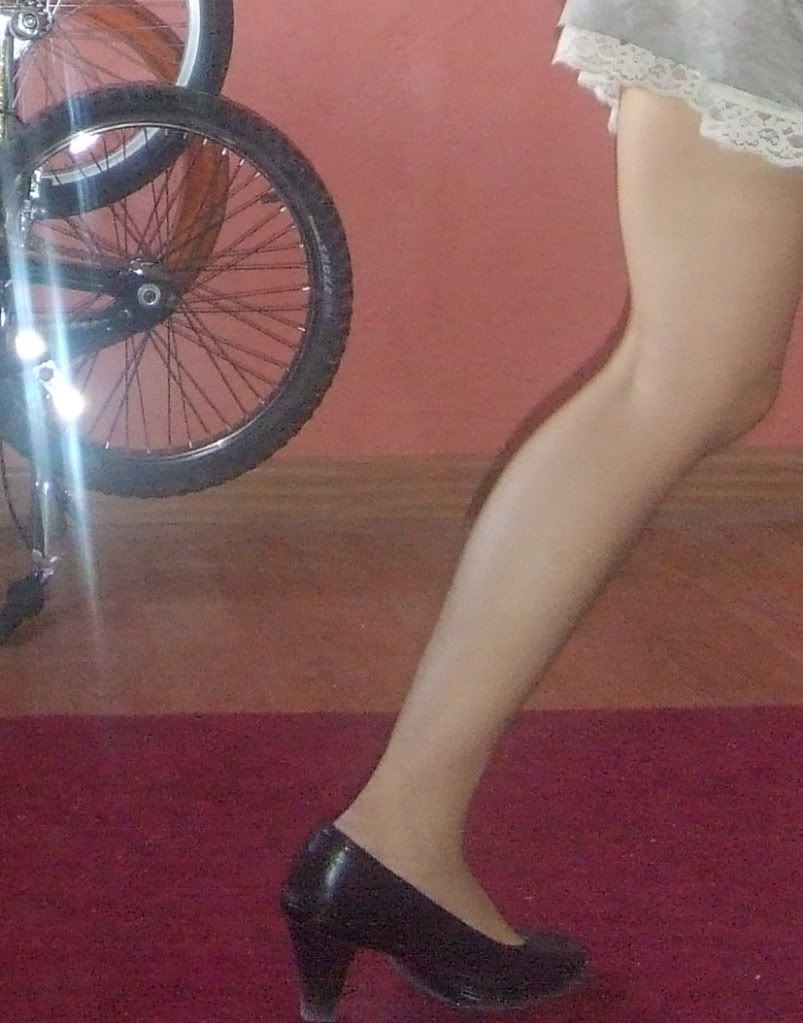 I bought this vintage slip at a thrift store here is Tucson for 45 cents! After my germophobe self hand washed it with soap and antibacterial solution several times, i love it! It makes a t-shirt dress feel so much easier and feminine. Even when dribbling a soccer ball.
Seriously comfy!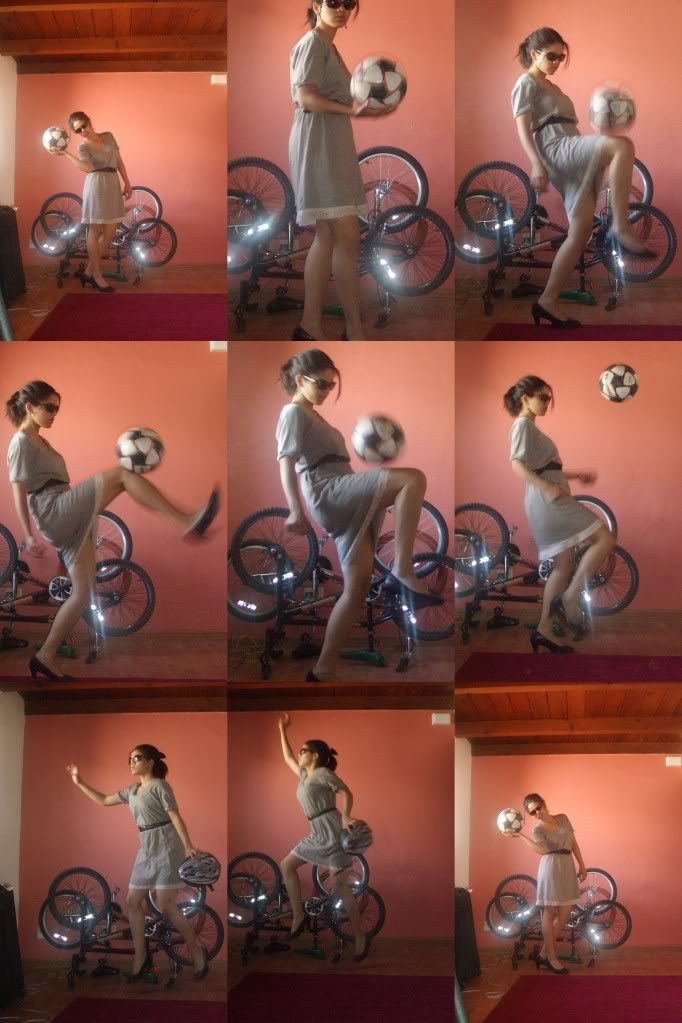 Once the Louboutin infatuation fades, i will be thankful that i did not make that terribly expensive mistake. I am not saying that is a pair of red-soled stilettos showed on my feet i would not be happy. So, while fashion may equal pain, style is comfort. And right now I am bicycling creature of comfort. So i practically live in these Sofft pumps and might even add some studs.
Gray t-thirt dress, Gap; black braided belt, mens department; Nude slip, Vintage; Black Pumps, Sofft; Green hair bow, borrowed from mom;
Thank you for reading!

The girl at the Atelier's Closet