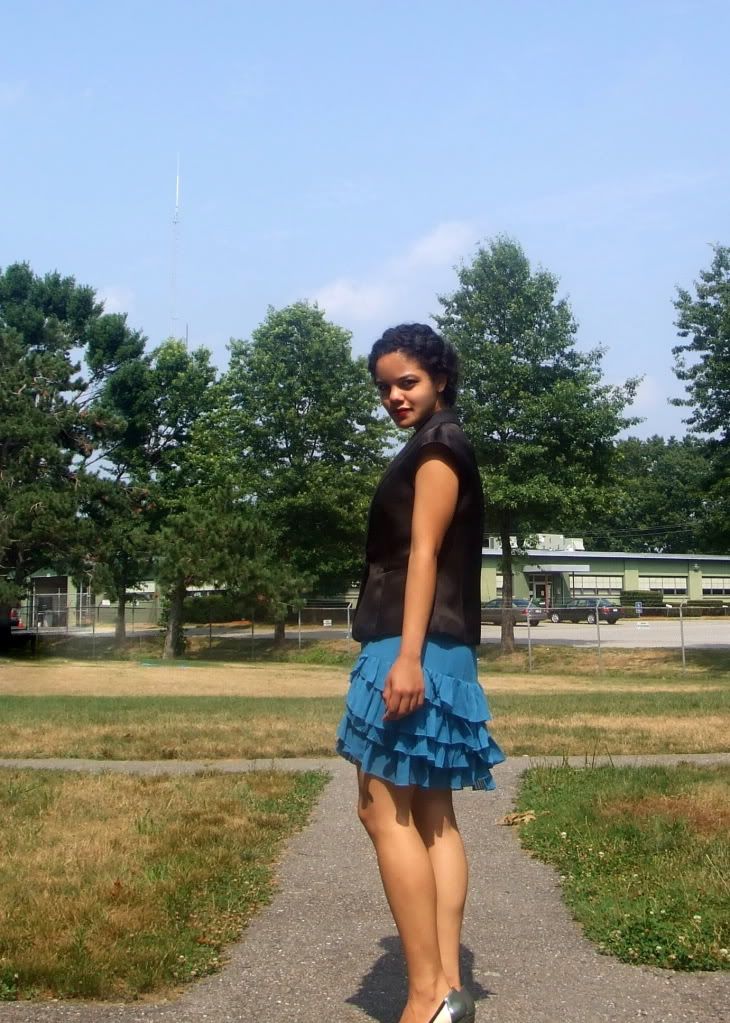 Black sleeveless blazer, Alessandro Dell'Acqua; Blue ruffled dress, Mint by Jodi Arnold; Peep-toe pumps, Nine West; Red lipstick, Urban Decay, Silver dragon ring; from Bankok.
Monday may be an awful way to spend 1/7 of your life... Unless you wear heels and red lipstick to the library, the post office, the book store, the fabric store, and the local farm-stand.

So happy Monday! Not as the oxymoronic idea that it..well,

is

. That day which hops out and pours cold water on your face, while you are still sleeping, and jumps on your bed like a hyper kangaroo in the morning. It is not as mundane as a Tuesday because it promises a whole week of, um, everything.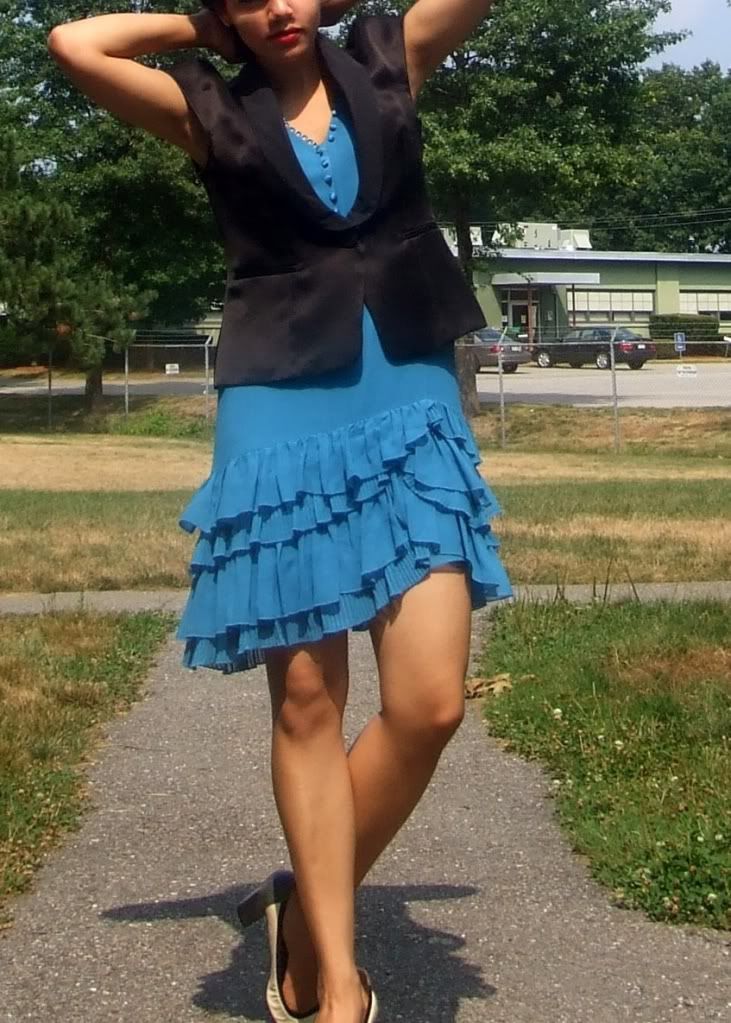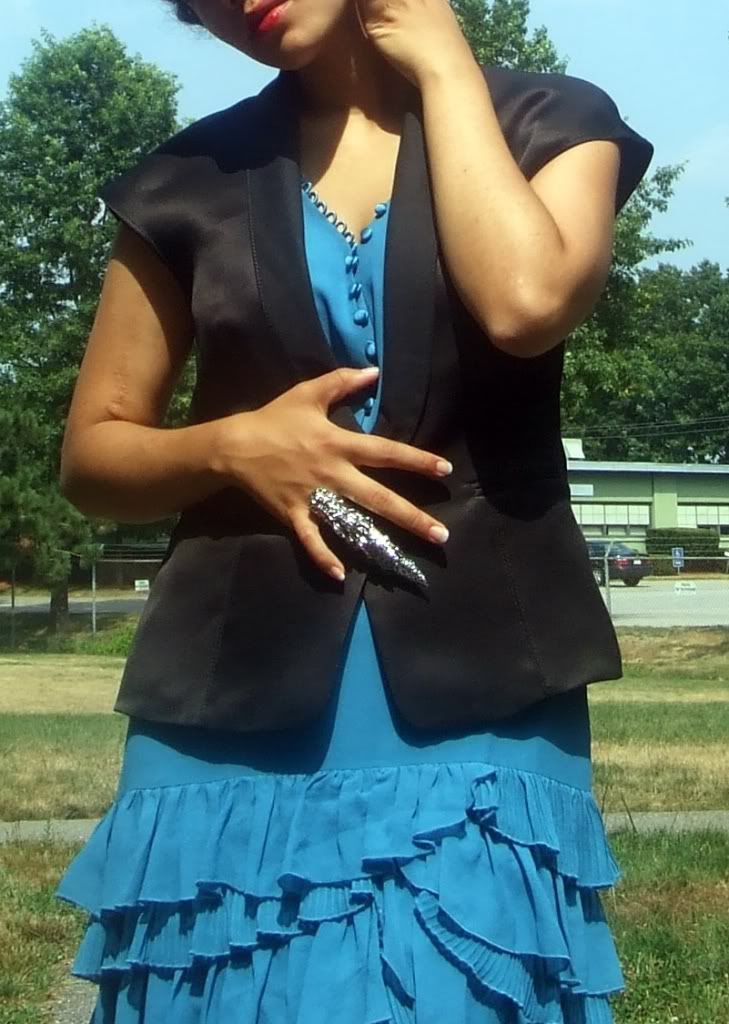 Now, I'm going to go walk my sister's pet fish,

-The Girl at the Atelier's Closet