Lavender chiffon dress, See by Chloe; Velvet on wood platform sandals, Nine West; Black enamel on golden ring, F21 (go baby!);
Tiny silver vintage watch, Bulova;
When a young woman thinks she's seen it all under the sun, the time has come for her to change her perspective. Fast. Especially if we refer to a certain town's sun. Say, if we live in a pretend-city kind of bigger town. Perhaps said lady must look at the particular town from a different
height
?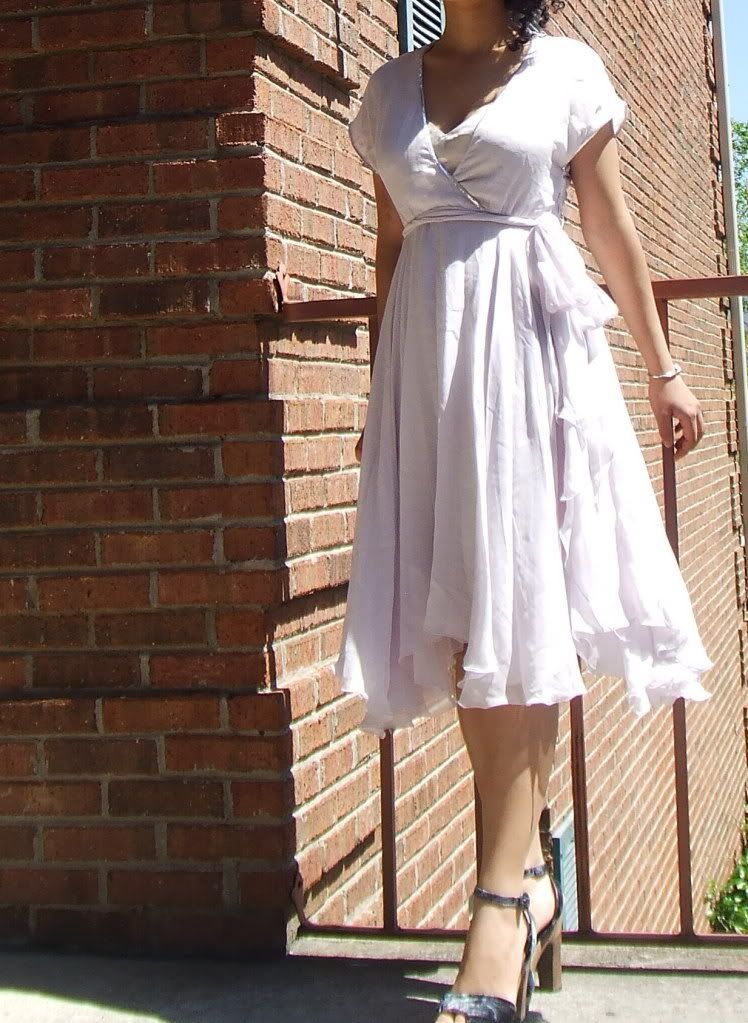 Sure, the height can change with pretty velvet and wood heels. Or maybe through the airiness of the perfect floaty little chiffon dress. Or maybe with winged little swallow jewelry. But how about height that makes a lady happily more fit? Perhaps that height can also eliminate any gym membership (to open funds for shopping!).

Well, yes, mon amour, a new old bicycle has been acquired and repaired. Can you read me smiling? It looks something like this =D !!!
After the mandatory 2-hour bike ride that every new bike owner must demand... and the consequent fall, said old bike had to be repaired yet again.
Can you still read me smiling? =D. Yes, Je suis covered in bruises and feel more in shape, and love this this little acquisition. Of course a small town is much better on bike! This is a wonderful new perspective, indeed.