Black wool beret, Nine West; Jeweled headband, flea market; Navy blue boyfriend blazer, Ralph Lauren; Cream silk blouse, Ann Taylor; Navy blue cashmere sweater, J.Crew; Navy blue wool slacks, Viktor & Rolf; White/Black tuxedo shoes, vintage.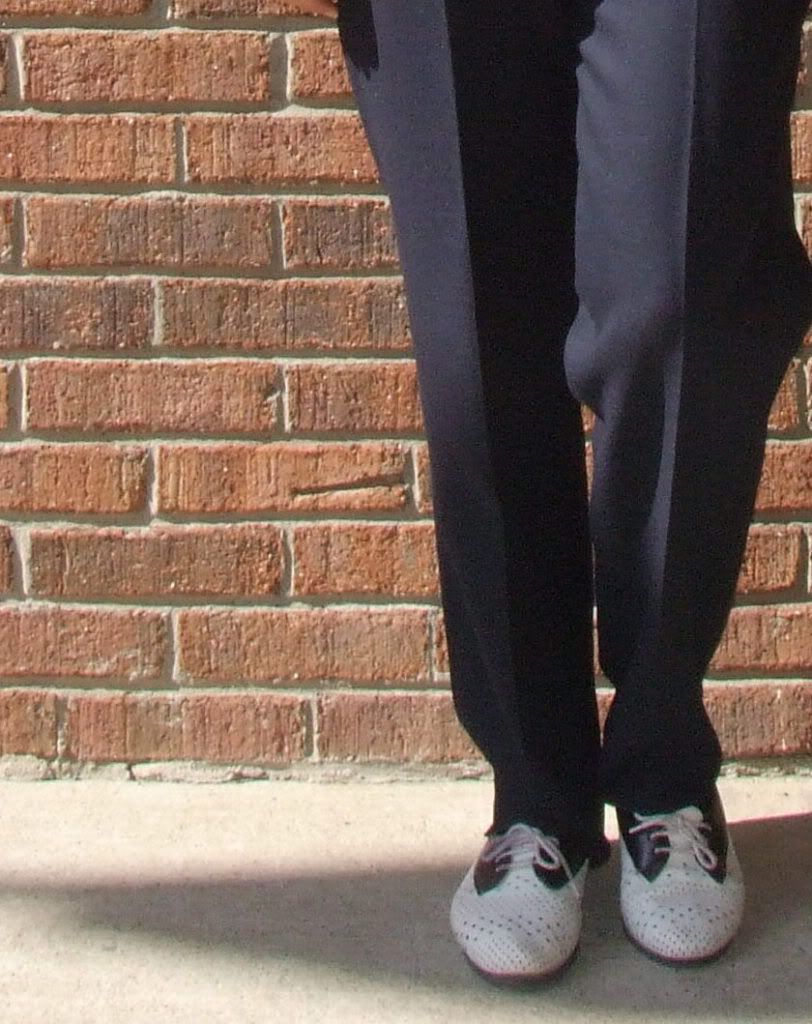 We were taking pictures when P. called to meet up and have lunch with our friend K. It was a happy day at the Indian restaurant and then thrift shopping with K. Je took some photos of K but they did not do her justice. Je suis looking forward to our picnic when more photos will be taken!

Viens faire un bisou à moi!
-La Garconne at the Atelier's Closet