Here are a few pieces acquired yesterday during mon voyage. Do you like! Je suis absolutely happy with this new temporary wardrobe. There will be lots of time spent at libraries, concerts, art galleries, and interviewing people. The project concludes in a presentation. There might also a job interview.

clockwise starting from top left:
classic wool gray blazer, tailor-made;
empire waist silk blouse, Beyond Vintage;
Lace trim long camisole, Beyond Vintage;
mandarin collar striped shirt, Tommy Hilfiger;
classic white non-iron shirt, Brooks Brothers;
classic beige silk blazer, Liz Claiborne;
black leather skirt, second hand;
pinkish silk victorian blouse, 2bRych;
black convertible wool dress,;
black cotton pants, Lela Rose




What do your think of this little fur collar?
It's so useful and it really transforms a classic.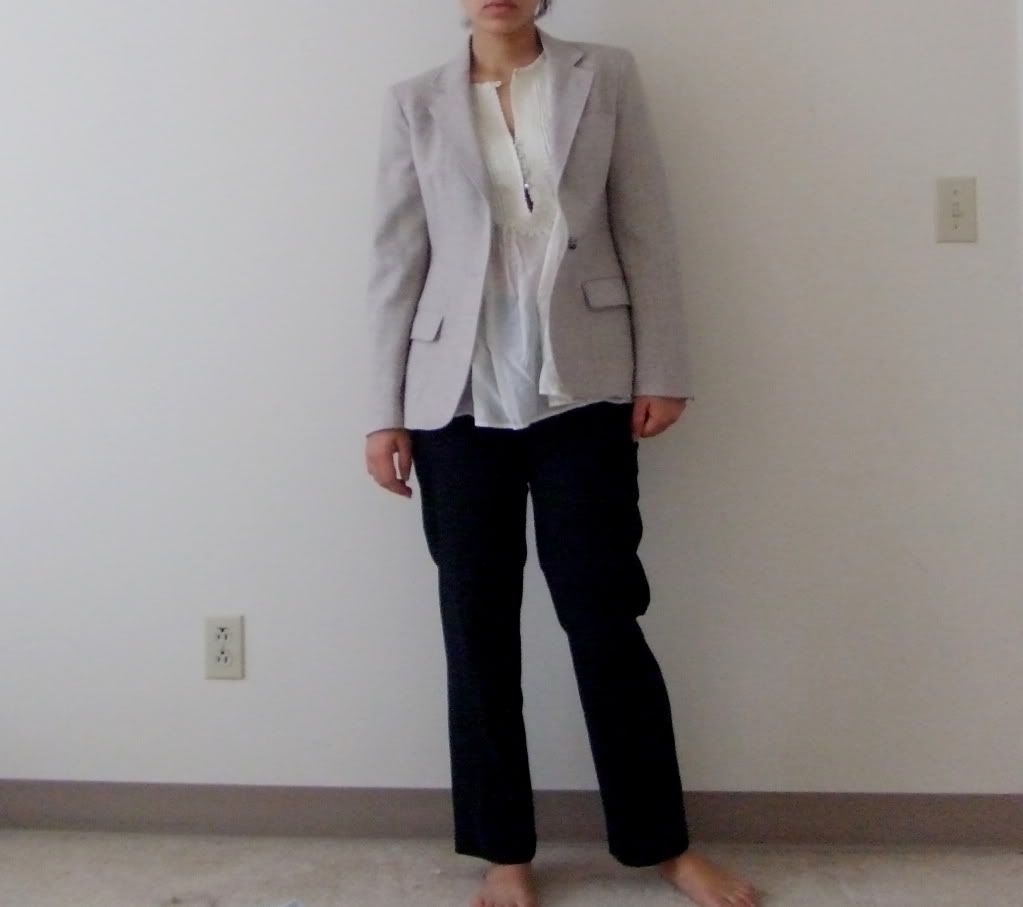 The trip to the thrift store yesterday was rather exciting. There were two Japanese-Brazilian ladies at the bus and they were the absolute most fun. And je found some perfect pieces waiting to be further perfected.