Black sunglasses, Dolce & Gabbana; Beige silk shirt, Brooks Brothers; Khaki cashmere sweater, Dolce & Gabbana; Gray houndstooth wool blazer, vintage from Goodwill; Red silk pants, Ann Taylor; Black leather pumps, Frye.
It was so much fun to meet with my beautiful friend, Kri again! She is not afraid to wear fun colors and her fun sense of style can inspire a girl or two. Hence, as my date called them the other day, "the party pants". Haha. Well, je suis in love with their soft, structured, vintage Ann Taylor silk goodness. And they are so comfortable. Furthermore, je found them after 3 hours of shopping at the local goodwill for $3.99. What, whaaat!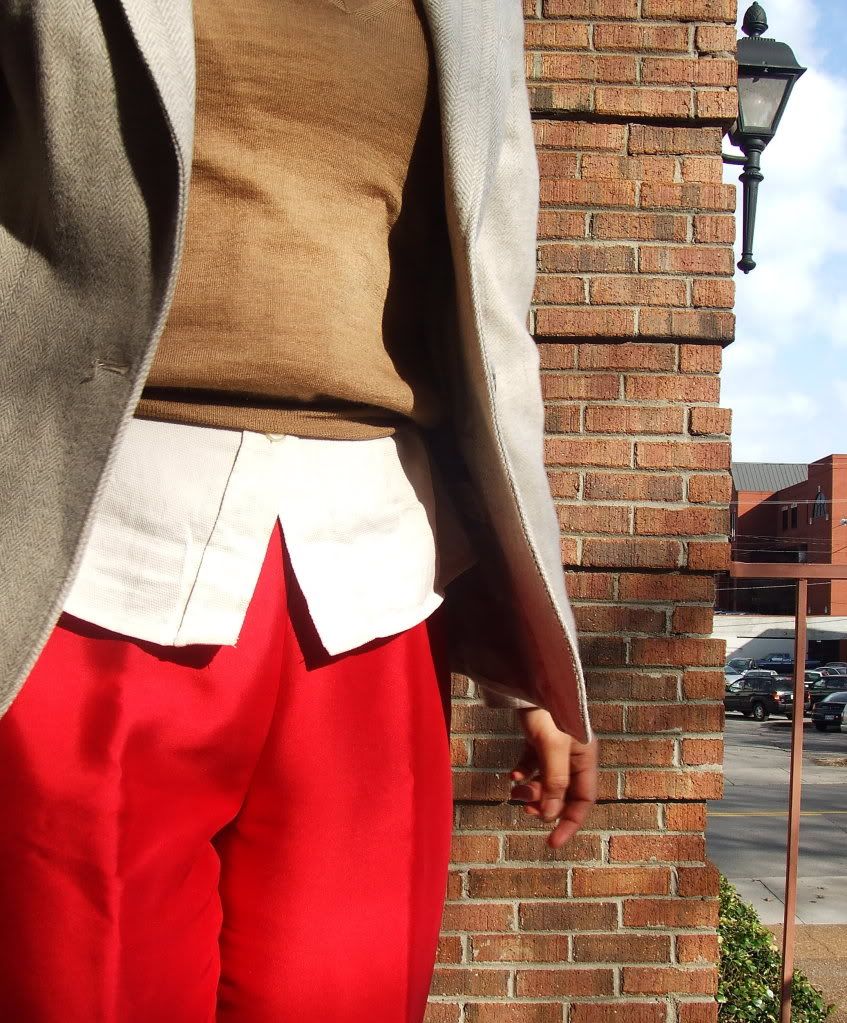 Kris et moi went to the park for a lovely picnic, involving a burrito and soda pop for her, and five delicious daifuku pour moi. Yum Japanese rice and red bean cake gushiness. =)
Hi Bella! Kris brought Bella from Korea in her last visit. Isn't Bella a total cutie...
Love,
-The Girl Having a Picnic at The Atelier's Closet