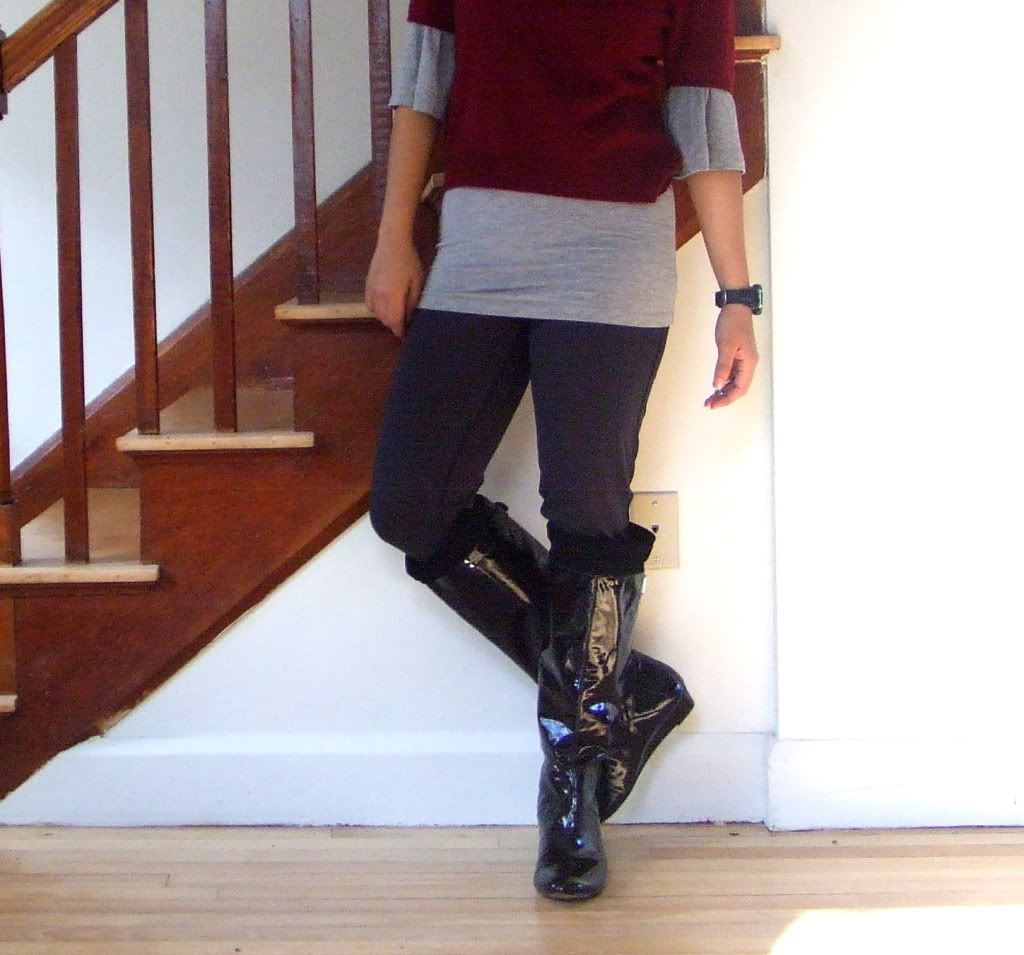 Brown sunglasses, D&G by Dolce & Gabbana Red short sleeve tee, cashmere, Lord & Taylor; Gray tee, cotton, Theory;
Black thermal tights, The North Face; Black flat boots, patent leather, Via Spiga.
Since the heat went out at my sister's house after a big, bad hail-storm, Je have been looking for certain warm, comfortable, little luxuries. A fur lining for my silk house jacket, wool-lined moccasins, and an entire collection of comfy cashmere t-shirts are in that list. Because the cashmere t-shirts are for wearing under house-sweaters, they must be used and cheap. Rummaging in Boston's shops, what do you think je find? The three cashmere tees that any girl would need. Here is one of them over that super soft, stretchy Theory tee.
The bus to the thrift store today was rather exciting. There were two Japanese-Brazilian ladies who were the absolute most fun. And je found some perfect pieces waiting to be further perfected. Thrift stores are like cool treasure-hunting grounds! You shall see the evidence on the next post.

Besitos!
-The Girl Coveting The Atelier's Closet