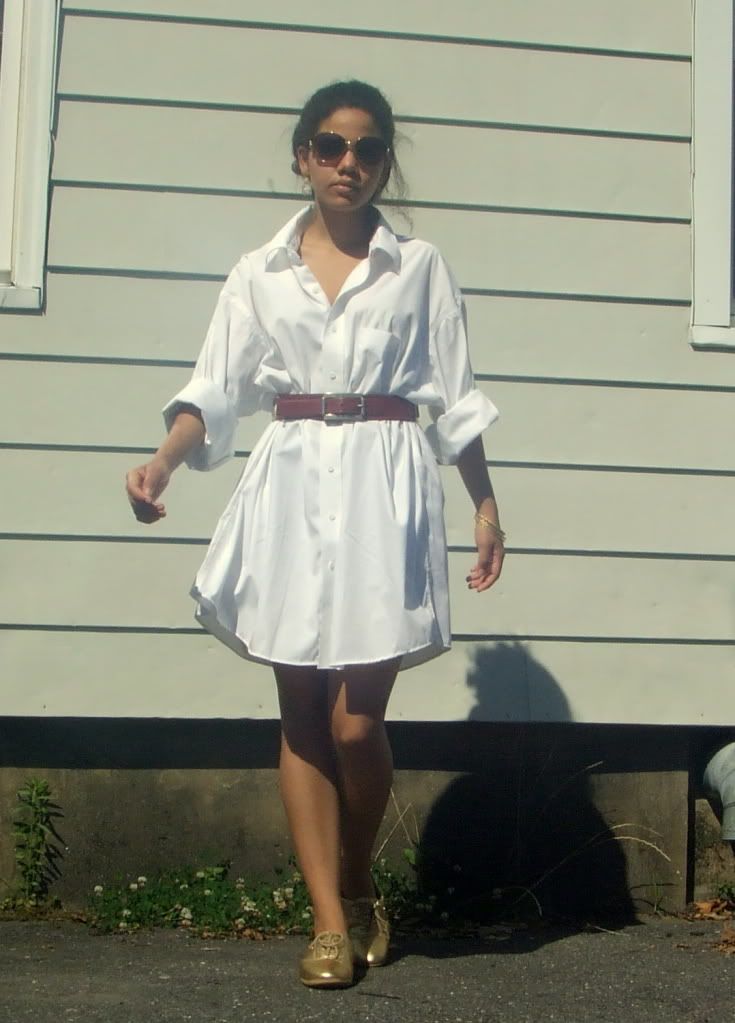 It was perfect. Unwrinkable, unstainable, tailored but soft, new with tags... A Huge Men's Shirt-- for less than 25 cents. Staring into it at the fill-a-bag event, I pondered. Ahh, if only it were my size...
"Wait, Mari, of course!", it hit me. So now it is my size. Stitch a few random pleats here and there, roll and sew the sleeves. In less than 2 hours, this a 4XL men's shirt was more than the original designer may have expected. Here is to the new tunic, with denim shorts from the free pile at the same store... What? Yeah, shopping can be cool like that.

I canot wait to show you some DIY's I've been working on all week.
Muah.