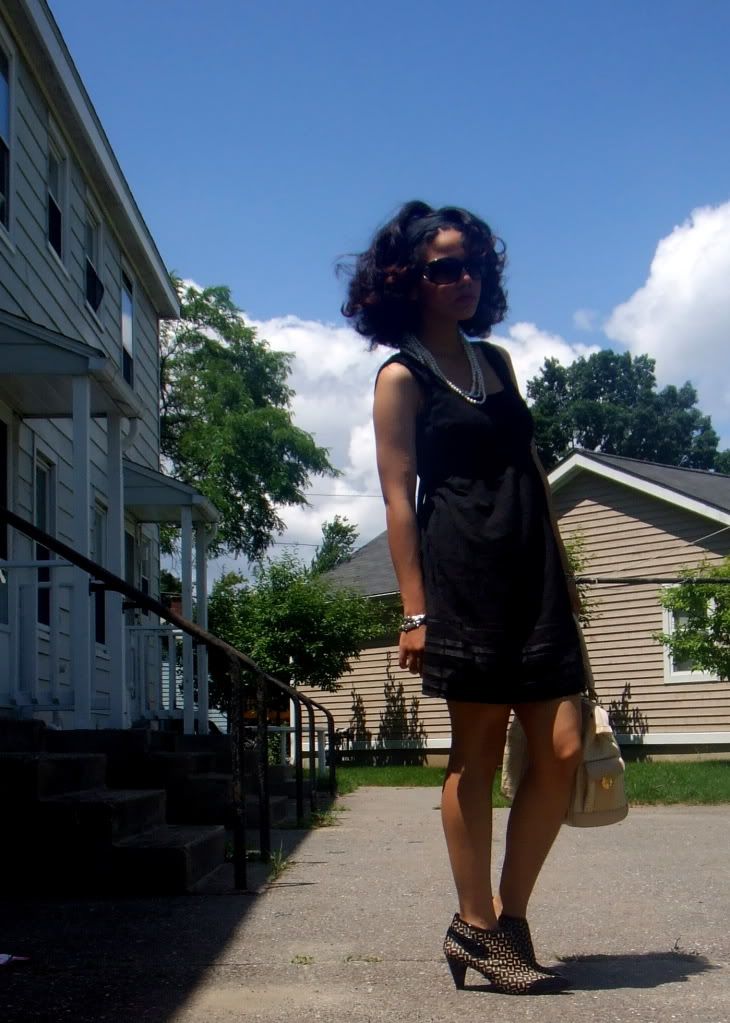 [Brown men's square aviator sunglasses, Ray Ban; Long baroque pearl strand; Crocodile beige purse, Marino Orlandi; Leopard colored fur booties, Franco Sarto; Black heart temple sunglasses, Betsey Johnson; Little black dress, Juicy Couture]

Cut the hair and fluffed it up. Yes, it was done yesterday. Do you like?

New Purse! This one is so full of animal details, like the pretty shades of cream marble skin, and the pretty butterfly studded onto on the crocodile texture. Also, another piece from Juicy couture. No track suits. Their dresses, are so wearable. This embossed dress is a dream. Bought two.