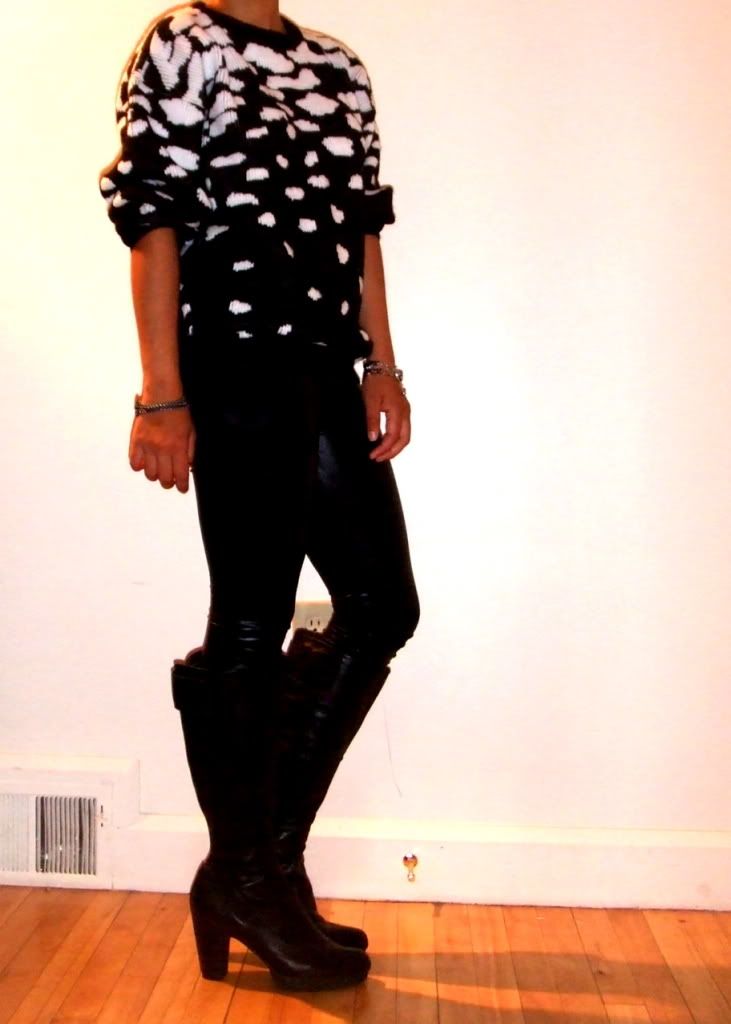 [Black clouds sweater, recent acquisition; Black sunglasses, Betsey Johnson; Black pleather leggings, uncertain origin; Black boots, Kenneth Cole]

Such a busy day. Will write better tomorrow. Promise. Ah, also, new acquisition. Who would have thought that oversized clothes can be un-rapper-fied? Totally love this sweater. Even if it's itchy as hell and totally synthetic. Wish i could order it in a softer fabric. Will line it with silk fabric tomorrow morning. =)

Walk this way, please...
Ahh, late night talking makes nearly everything laughable.




Love this pair. Got it this summer and haven'thad a chance to wear them. There are even comfy-er than flat boots. So padded!



-The Girl at the Atelier