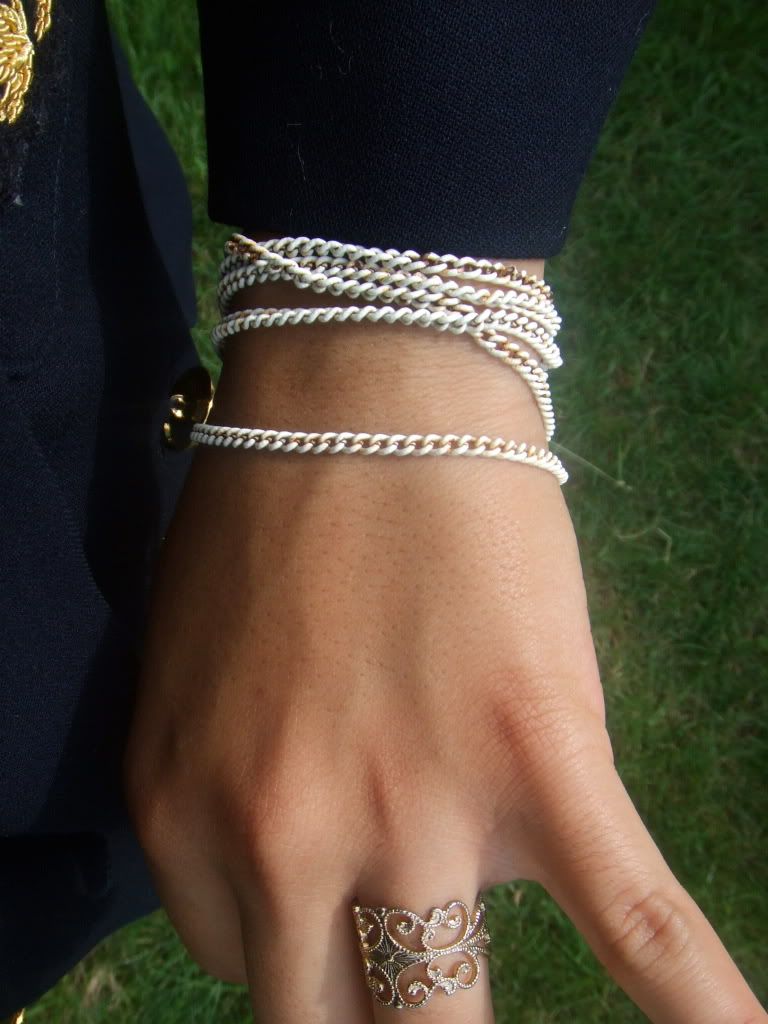 This outfit came together under the influence...
1980's synthpop music! This song, "Dont you want me?" was enough to get this girl addicted to the British "The Human League".
Just now, I was holding a hair brush, totally pretending it was a microphone. Ahh, the effect this has on moi is not healthy. [grabbing hold of that brush again. Making 80's move.]
1- Heard this 80's hit today and it was kind of cool. At first the music sounded cheesy. Like something my mom used to listen to. Who says, "don't you want me, baby" anymore?
2- By the middle of the song it sounded like something people should say more often. "Don't you want me?" is a totally sexy and underused question.
3- Nodding shamelessly to the rhythm by the end of the song. Karaokeing it by the time it was over [Grabbing brush. Pretending it was a microphone].
The video, with the makeup and the feminine, strong shapes is so cool. I totally want to rock this without looking like a freak. The singers are quite androgynous with a good dose of goth. Gorgeous, sexy style. I'll bolder with the eye makeup next time.[Grab hold of brush. Sing shamelessly, you 80's beast! Hehe.]
Don't You Want Me
You were working as a waitress in a cocktail bar
When I met you
I picked you out, I shook you up, and turned you around
Turned you into someone new
Now five years later on youve got the world at your feet
Success has been so easy for you
But dont forget its me who put you where you are now
And I can put you back down too
Dont, dont you want me?
You know I cant believe it when I hear that you wont see me
Dont, dont you want me?
You know I dont believe you when you say that you dont need me
Its much too late to find
You think youve changed your mind
Youd better change it back or we will both be sorry
Dont you want me baby? dont you want me - oh
Dont you want me baby? dont you want me - oh
I was working as a waitress in a cocktail bar
That much is true
But even then I knew Id find a much better place
Either with or without you
The five years we have had have been such good times
I still love you
But now I think its time I lived my life on my own
I guess its just what I must do
Dont you want me baby? dont you want me - oh
Dont you want me baby? dont you want me - oh