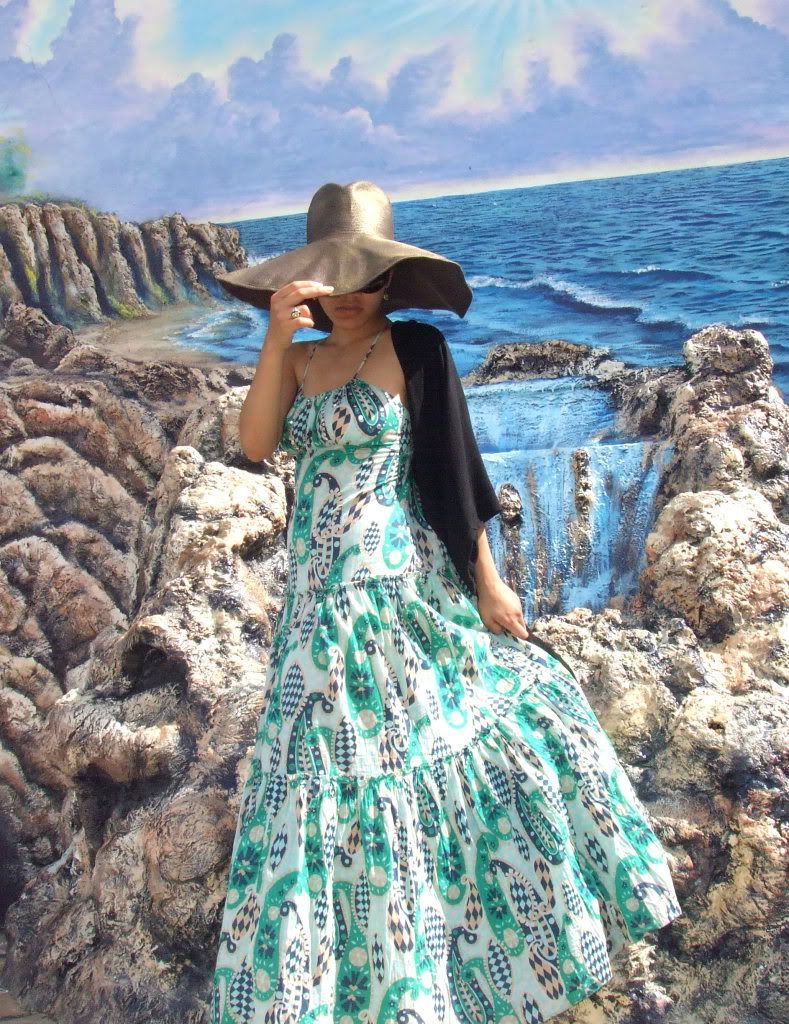 With all the marine inspiration, I've become a lot more conscious about not destroying marine life. I've been craving seafood and seaweed (only somewhat random?). But more relevantly, this dress is so flowy and swirly and the print has this swim-like movement. I first saw it in a vogue advertisement for Neimans with the BCBG page. Of course, i could not afford it until it went on ebay. I've had it for three years now and it goes in the suitcase for every summer trip.
I think we all have these favorite summer items that unexpectedly go with everything. What is yours?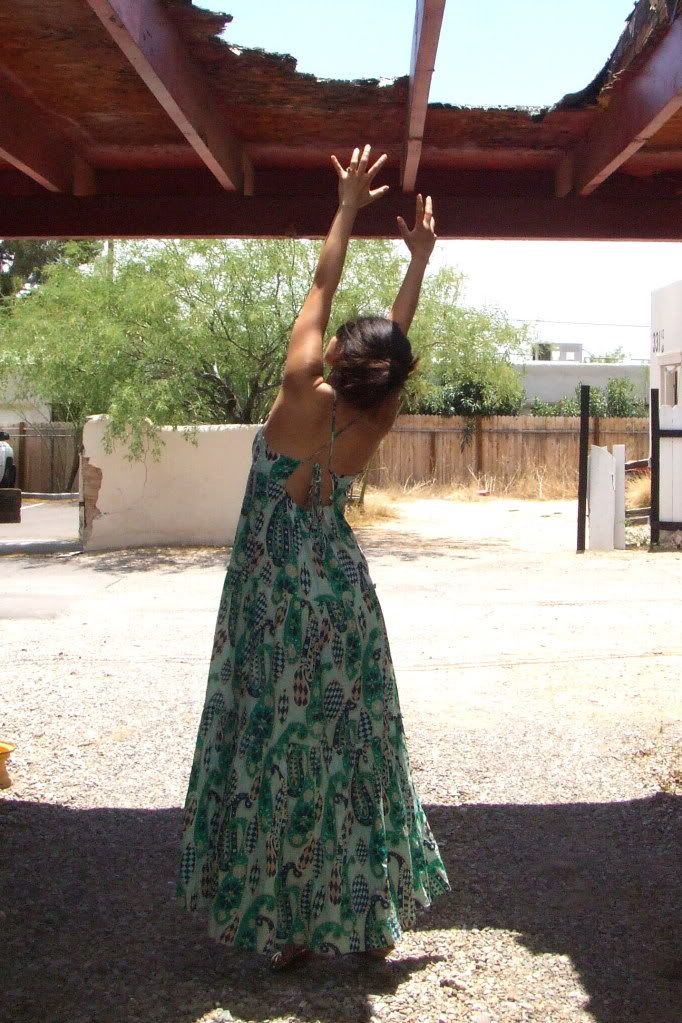 I found this random ceiling with a hole. I can imagine someone was alking on it and shot right down =). It's like a person-sized hole. So i could not resist the temptation.