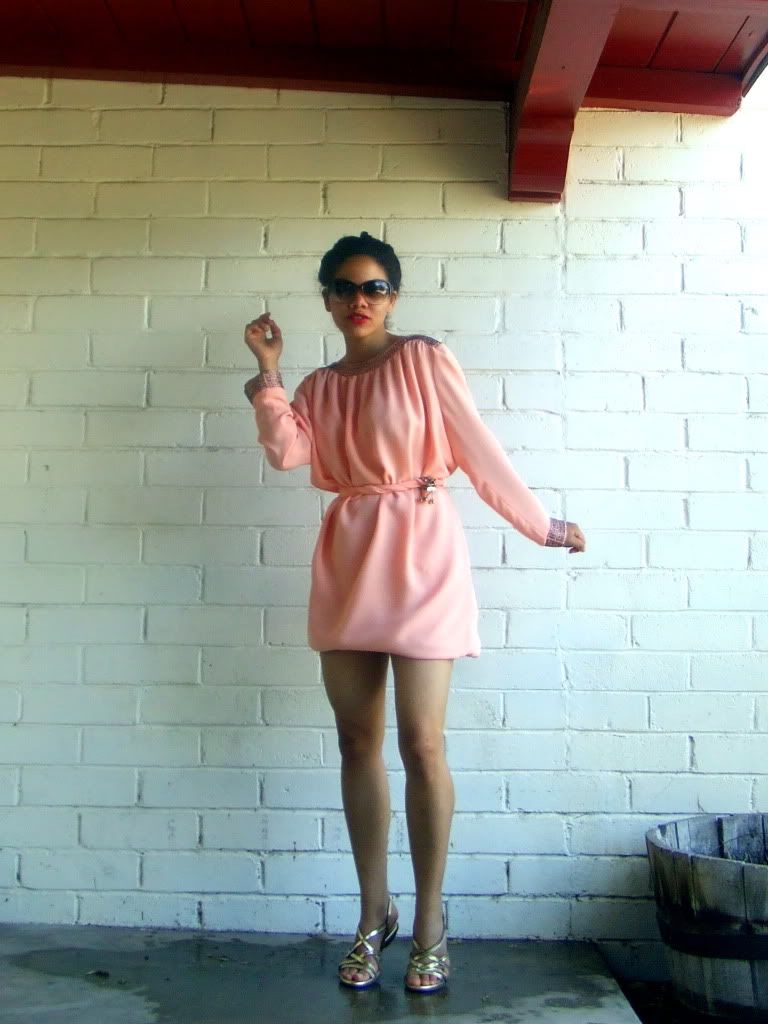 I'm so lucky to have found this dress yesterday! The bicycle broke down in the middle of nowhere in north Tucson so I walked into a store, relieved, and asked the girl clerks if they knew of any taxi cab service to go back home. Of course, all i got was a snotty remark about the bus, although no one knew where the stop was. And there was a computer since it had internet, but no interest. Said bus stop was 2 miles away... up-hill. Thank you, ladies, for the extra excercise!
So, at the end of the day, I wandered into a store and was so lucky to find this vintage beaded dress! At first, it looked like something that granny used to wear with a little purse, and her straight blondish hair up on a knot. Oh, man, that was so long, long ago. We all wanted to wear her clothes, so much that some of us ended up scolded in the corner with rouge all over our faces and tangled, knotted hair, and a trail of cookie crumbs and marmalade on the pretty floor.
The long sleeves are so airy and sheer-ish, the cuffs are folded and beaded too. Oooh, and the shape is really, reeeally loose with so much drapey fabric, but it comes with a matching sash so it could be a mumu, or an empire waist, or a mid waist, or a low waist... So it would fit just about any figure. I can see it going down the family tree with so much ease!
Can't wait to dress it up with a blazer, a nice black bag, belt, and pumps for the office or with strappy heels, a clutch, and a glittery head piece for a formal event/party/date.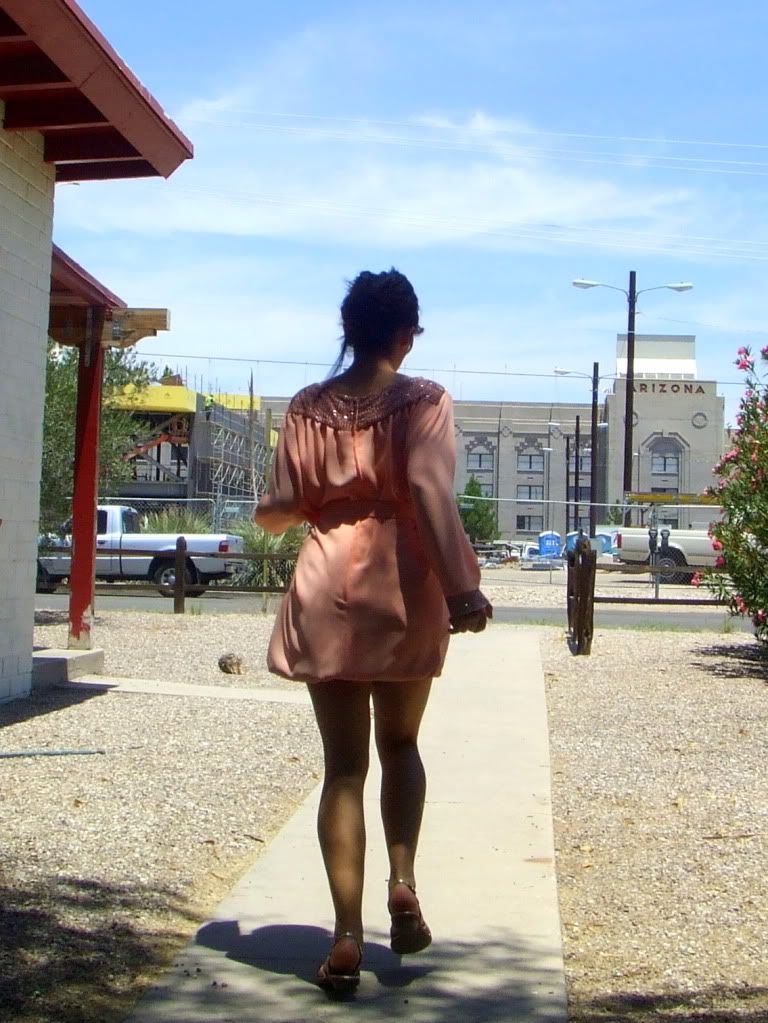 Peachy nude beaded dress, Vintage; Golden gladiator sandals, Sofft; Brown gradient sunglasses, Cole haan.