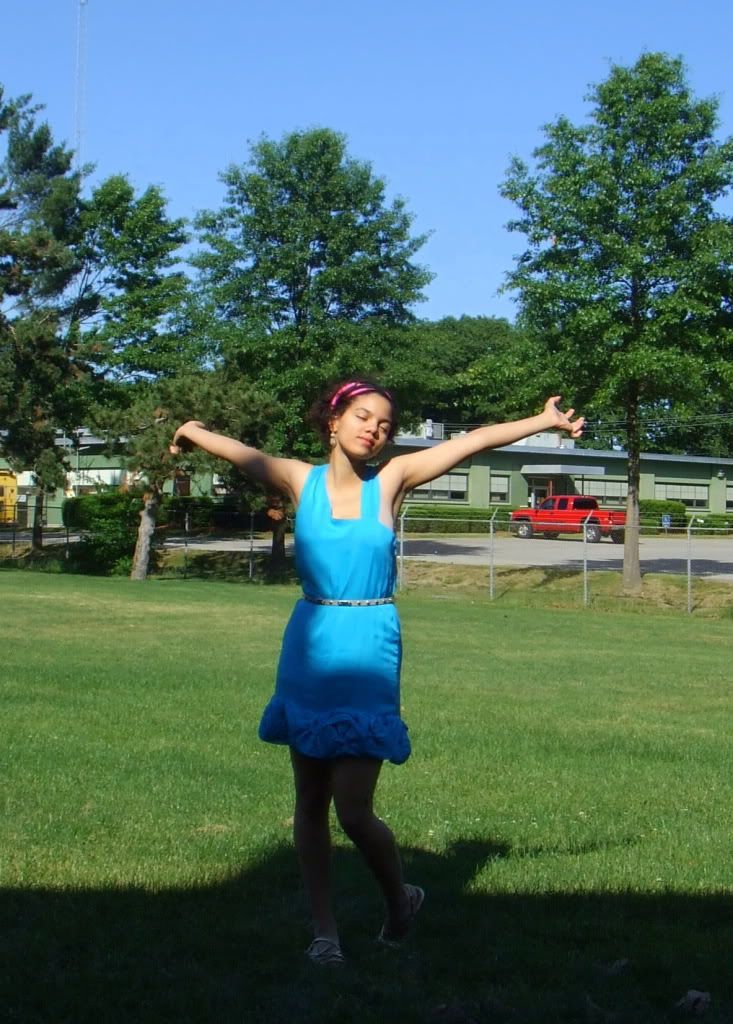 Blue dress, silk, Alice+Olivia; Gold sandals, leather, Sofft; Earrings, yellow and white gold, gift
Leaving Arizona is harder than one would think. The colors look so much brighter against the blue sky. Just having the sense of sight is enough to make a girl happy!

So stepping off the plane into the gray city of Boston was a fantastic excuse to stop by the Bloomingdales sale floor. Je suis so happy now!! The ruffles on the bottom are like the wind and the blue is like the bright blue sky. By now you know i'm a sucker for touch! It's super soft. It's also a perk that it's fluid silk, and very wearable. I can't wait to pair it with raw denim and converse or widelegs and hazardously tall platforms, or with heels and drop earrings for a date. It's perfect for future travels. AHHHH can't wait!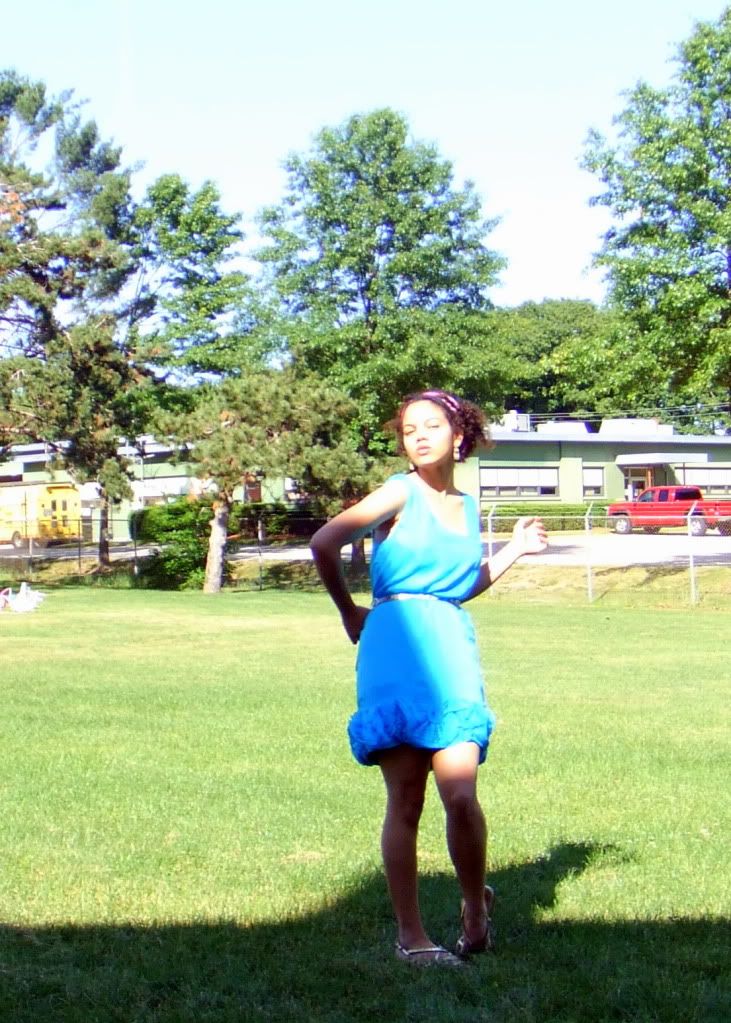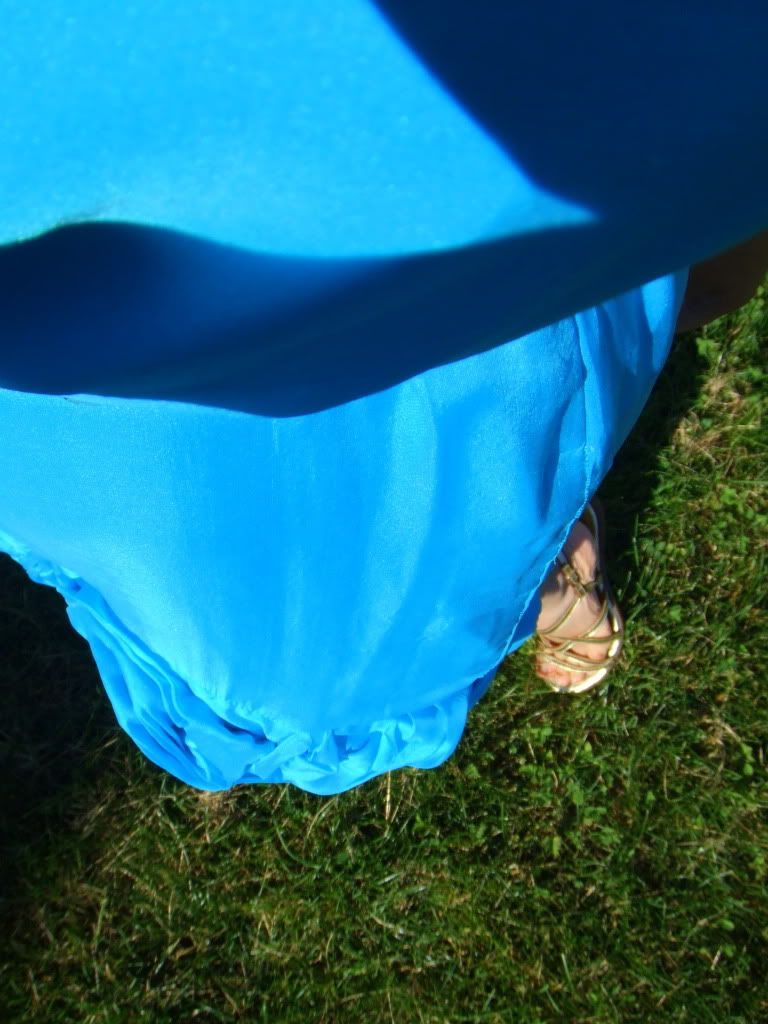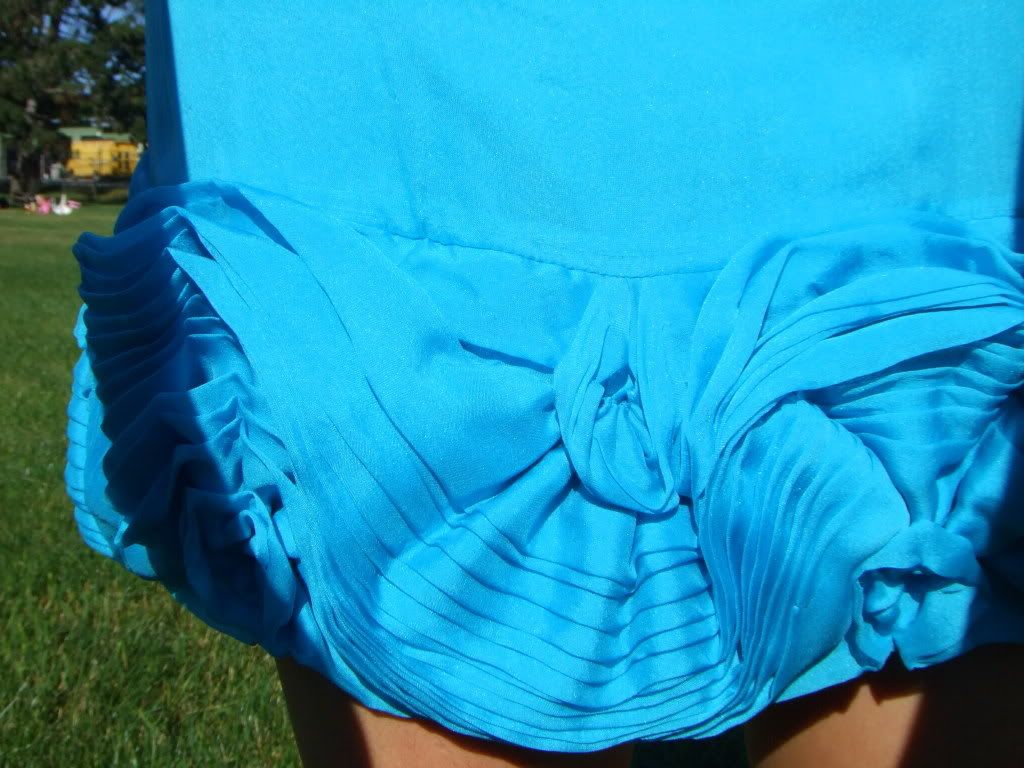 I added this Ann Demeulemeester white blazer for the night chill. What do you think?