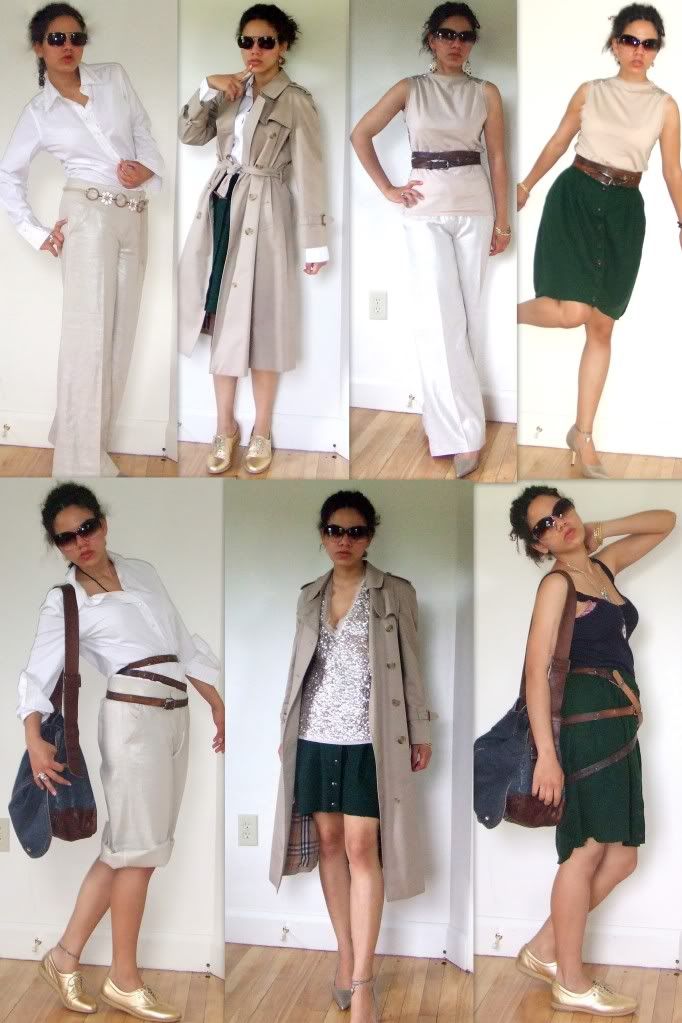 I bought this top last December and it's the only thing i think for which I have, gladly, paid full price. It sold out so quickly that one week later i was glad i had snatched it. An old trick that grandma showed me is to wear a cardigan backwards. In this case, it is a sequined sweater shell and i think it makes the sequins more special because they are hidden when i put on a jacket.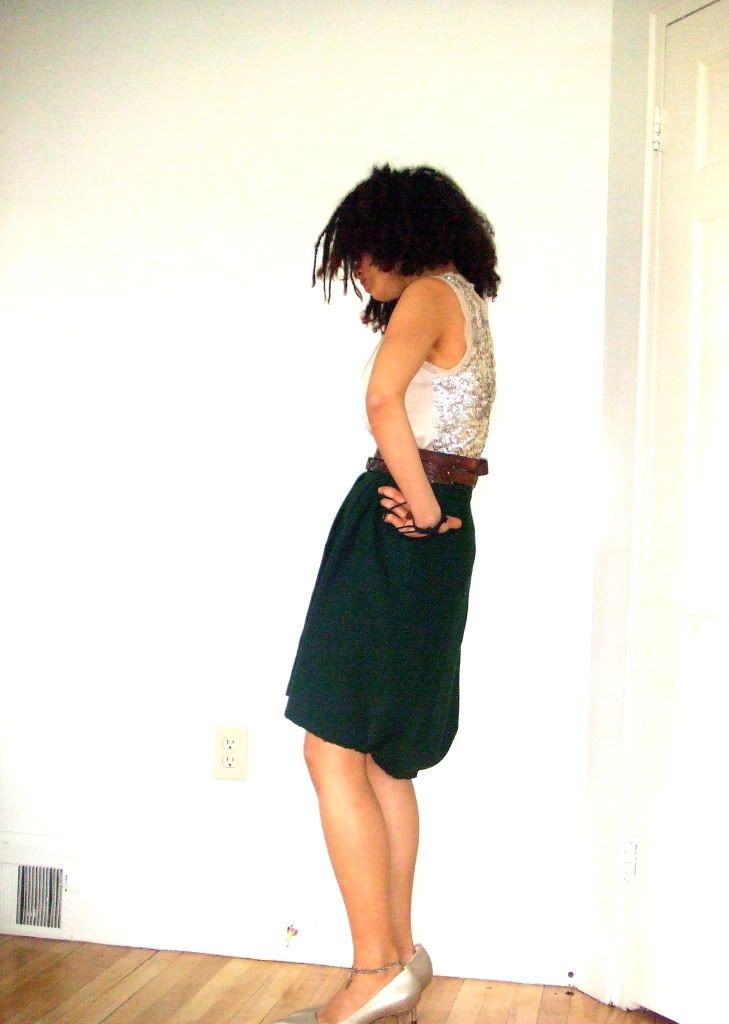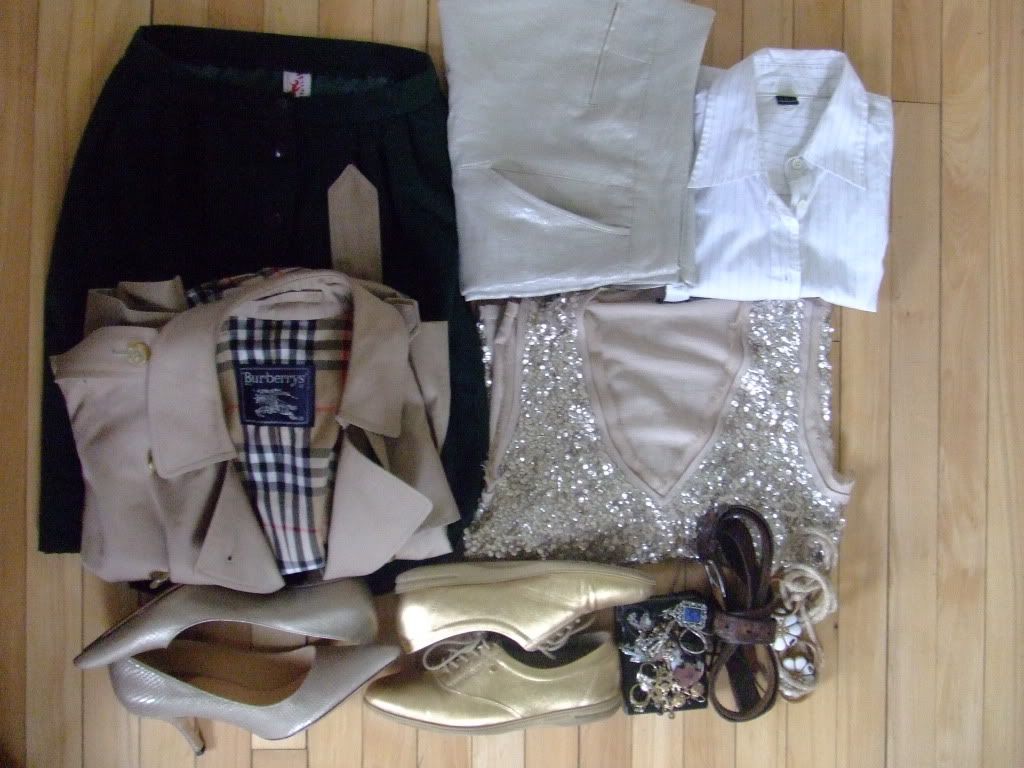 This challenge has been so eye opening. Amidst all the stuff that our consumerist culture encourages, I realized that that a girl does not really need that much. Of course is nice to get nice things. I love things! But there is much more to fashion and styling than "stuff". It is a great unifying attitude and a sensibility that we all can have regardless of where we are from, what we are and what we have.
Este desafío me ha abierto los ojos bien. En medio de las cosas que acumulamos las aficionadas de la moda, animadas por la cultura consumerista, me doy cuenta de que una no necesita muchas cosas. Por supuesto que es agradable tener y comprar cosas bonitas. ¡Amo las cosas preciosas! Quien no? Pero hay más en la moda y el estilo que la simple "materia". La moda y el estilo son una actitud y una sensibilidad que unen a todos porque todos podemos tenerlos sin importar de donde somos, donde vivimos ni lo que poseemos.